Filmography from : Julius Gregory
Actor :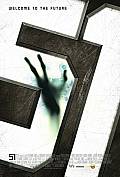 51
,
Jason Connery
, 2011
The film chronicles what happens after political pressure from the American public forces the Air Force to decide to allow a select few well-known reporters limited access to the most secretive base on the planet: Area 51. But when one of the base's hidden "long-term visitors" exploits this unprecedented visit as a chance to liberate himself and his fellow alien captives, Area 51 turns from a secure government base to a horrifying destination of...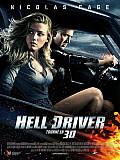 Hell Driver
,
Patrick Lussier
, 2011
In the newest 3D action-adventure from the director of MY BLOODY VALENTINE, DRIVE ANGRY stars Nicolas Cage as Milton, a hardened felon who has broken out of hell for one last chance at redemption. Intent on stopping a vicious cult who murdered his daughter, he has three days to stop them before they sacrifice her baby beneath a full moon. He's joined by Piper (Amber Heard) – a young, sexy waitress who liberates her ex-boyfriend's cherry-red...