Filmography from : Kane Hodder
Actor :
Victor Crowley
,
Adam Green
, 2017
Ten years after the events of the original movie, Victor Crowley is mistakenly resurrected and proceeds to kill once more....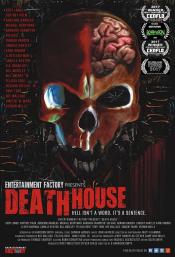 Death House
,
B Harrison Smith
, 2017
During an exclusive tour, a power breakdown inside a secret prison known as the Death House sends two agents fighting through a labyrinth of horrors while being pursued by a ruthless army of roaming inmates. As they fight to escape, the agents push toward the lowest depths of the facility where they learn a supernatural group of evil beings is their only chance for survival....

Old 37
,
Christian Winters
(as Alan Smithee),
Alan Smithee
(really Christian Winters), 2015
Two brothers intercept 911 calls in their Father's beat up old Ambulance to exact revenge on a group of careless teen drivers. ...

Digging Up the Marrow
,
Adam Green
, 2014
...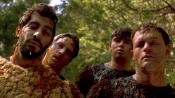 Love in the Time of Monsters
,
Matt Jackson
, 2014
Two sisters travel to a cheesy tourist trap where they battle toxic monsters dressed in bigfoot costumes in order to save the ones they love....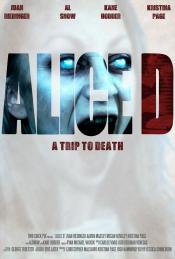 Alice D
,
Jessica Sonneborn
, 2014
In the late 1890s the Davenport House was a famous and successful brothel, until a young prostitute named Alice killed herself there. After her death, the brothel became haunted by Alice's ghost, and was eventually abandoned. More than a century later, the old structure is renovated into a beautiful mansion. It is still rumored to inhabit the ghost of Alice. Despite this, the new owner; the rich and arrogant heir to the Davenport fortune,...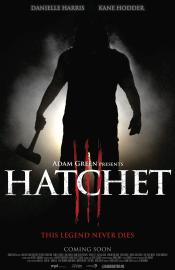 Hatchet III
,
BJ McDonnell
, 2013
...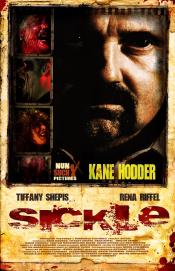 Exit to Hell
,
Robert Conway
, 2013
Sheriff Slade Sickle (Hodder) has a true appetite for law enforcement. When a stripper (Shepis), a junkie, a DJ, and a bartender make the mistake of running a stop sign, they end up on the menu! Buckets of blood, bullets, and mayhem follow as one by one Sickle satisfies his hunger for justice....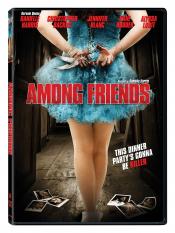 Among Friends
,
Danielle Harris
, 2012
Good times take a dark turn when longtime friends get together for an '80s-themed murder mystery party that is soon hijacked by someone from their past. The dinner guests will have to face their lies and secret betrayals as they discover the terrifying lengths to which their host will go to expose the truth....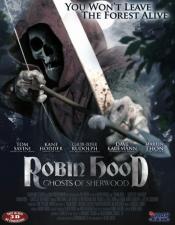 Robin Hood: Ghosts of Sherwood
,
Oliver Krekel
, 2012
Whether you're rich or poor, you're not leaving the forest....
Monsterpiece Theatre Volume 1
,
Ethan Terra
(segments 'Moonlighting', 'Rottentail', 'The Babysitter', 'The Weed'), 2011
...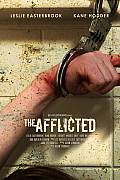 The Afflicted
,
Jason Stoddard
, 2011
A story of incomprehensible abuse delivered by an explosively violent mother of four. Journey through the mind of a child that experiences a living hell, defined and defended by the twisted religious beliefs of her mother. ...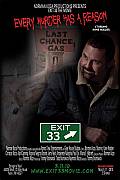 Exit 33
,
Tommy Brunswick
, 2011
A few miles off Exit 33 lies Ike's Last Chance Gas, an old, forgotten hideaway where the reclusive Ike pumps gas and practices his taxidermy skills. Though he might come across as a simple soul, Ike has a dark secret: He's obsessed with women who have enchanting eyes — eyes he wants to keep for himself. Now, as four friends make their way to their 5-year high school reunion, they all make the mistake of taking Exit 33, and they won't be...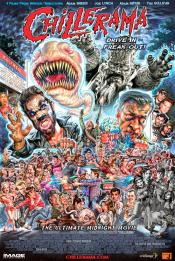 Chillerama
,
Adam Green
(segment 'The Diary Of Anne Frankenstein'),
Joe Lynch
(segment 'Zom-B-Movie'),
Bear McCreary
(segment 'I Don't Want to Die a Virgin'),
Adam Rifkin
(segment 'Wadzilla'),
Tim Sullivan
(segment 'I was a Teenage Werebear'), 2011
It's the closing night at the last drive-in theater in America and Cecil B. Kaufman has planned the ultimate marathon of lost film prints to unleash upon his faithful cinephile patrons. Four films so rare that they have never been exhibited publicly on American soil until this very night! With titles like Wadzilla, I Was A Teenage Werebear, The Diary of Anne Frankenstein, and Zom-B-Movie, Chillerama not only celebrates the golden age of drive-in...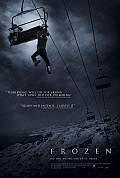 Frozen
,
Adam Green
, 2010
Three skiers are stranded on a chairlift and forced to make life-or-death choices that prove more perilous than staying put and freezing to death...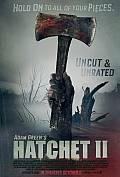 Hatchet II
,
Adam Green
, 2010
...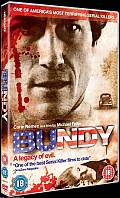 Bundy: An American Icon
,
Michael Feifer
, 2009
A Legacy of Evil tells the shocking true story of Ted Bundy (Corin Nemec) who murdered numerous young women between 1974 and 1978. A graduate in psychology, who was also involved in politics and law, he used his charm, good looks and intelligence to coerce women into his VW Bug before bludgeoning them to death. He escaped from prison twice before his final apprehension in February 1978. After more than a decade of vigorous denials, he...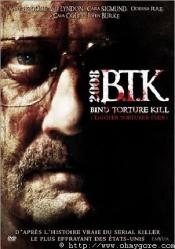 B.T.K.
,
Michael Feifer
, 2008
...
Hack!
,
Matt Flynn
, 2007
...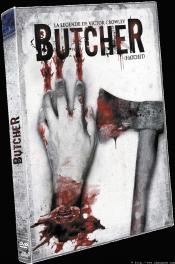 Butcher: la légende de Victor Crowley
,
Adam Green
, 2006
A motley crew of tourists embark on a boat ride of the haunted Louisiana bayous where they learn the terrifying tale of local legend "Victor Crowley"; a horribly disfigured man who was tragically and accidentally killed with a hatchet by the hands of his own father. But when the boat sinks and the ghost story turns out to be real, the group tries desperately to escape the swamp with their lives...and all of their pieces....

Behind the Mask: The Rise of Leslie Vernon
,
Scott Glosserman
, 2006
The next great psycho horror slasher has given a documentary crew exclusive access to his life as he plans his reign of terror over the sleepy town of Glen Echo, all the while deconstructing the conventions and archetypes of the horror genre for them....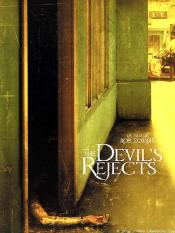 The Devil's Rejects
,
Rob Zombie
, 2005
...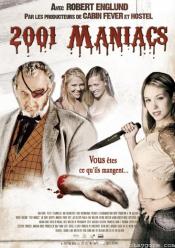 2001 Maniacs
,
Tim Sullivan
, 2005
...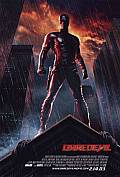 Daredevil
,
Mark Steven Johnson
, 2003
...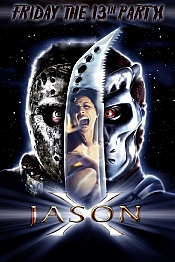 Jason X
,
James Isaac
(as Jim Isaac), 2001
ason Voorhees returns with a new look, a new machete, and his same murderous attitude as he is awakened on a spaceship in the 25th century....
Children of the Corn V: Fields of Terror
,
Ethan Wiley
, 1998
...
Wishmaster
,
Robert Kurtzman
, 1997
...
Scanner Cop II
,
Steve Barnett
, 1995
...

Le démon d'Halloween 2
,
Jeff Burr
, 1993
...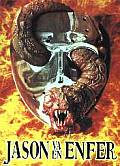 Jason va en enfer
,
Adam Marcus
, 1993
...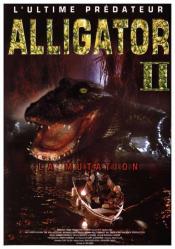 Alligator II, la mutation
,
Jon Hess
, 1991
A giant alligator runs riot in a small town with a lake connected to a sewer/drainage system. Typical plot; nobody believes the sightings until lots of people have been killed....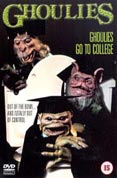 Ghoulies III: Ghoulies Go to College
,
John Carl Buechler
, 1990
...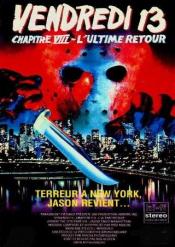 Friday the 13th Part VIII: Jason Takes Manhattan
,
Rob Hedden
, 1989
The graduating class of the local high school is going on a cruise with Jason as a stowaway. The heroine believes she was almost drowned by Jason as a child. Jason eventually sinks the boat and kills many of the students on it, but many of them escape to Manhattan. A long battle with Jason ensues until Jason is washed away in the New York sewers by a midnight flooding of toxic waste....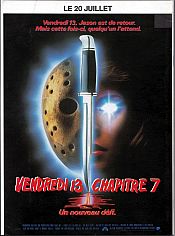 Friday the 13th Part VII: The New Blood
,
John Carl Buechler
, 1988
Lying dormant at the bottom of Camp Crystal Lake, Jason Voorhees is released from his watery grave by a telekinetic girl. And so the killing begins again. Can she use her powers to stop Jason, or is he back for good? ...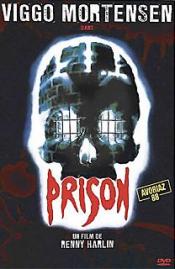 Prison
,
Renny Harlin
, 1987
The spirit of a long-dead prisoner returns for revenge, haunting the prison's new governor....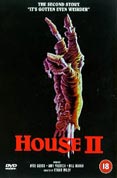 House II: la deuxième histoire
,
Ethan Wiley
, 1987
...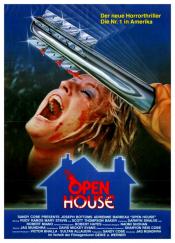 Open House
,
Jag Mundhra
, 1987
Someone is killing off nubile real estate agents. A psychologist doing a therapy talk show begins getting calls from the perpetrator, and cooperates with the police to try and stop him. Unfortunately, his lover is a real estate agent, and when it becomes clear that the madman is getting information for his kills from her discarded home listings, they both become endangered....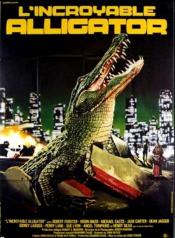 Alligator
,
Lewis Teague
, 1980
Ramon the alligator is flushed down the toilet as a baby and grows into a gargantuan monster by eating the corpses of laboratory animals who have undergone dubious hormone experiments, thus providing all the ecological and social subtext that one could possibly wish for, even if one doesn't normally go for films about giant alligators eating people left, right, and center--which is the inevitable and tragic result of Ramon's decision that the...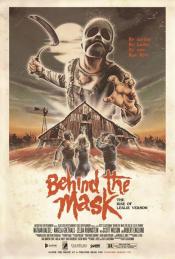 B4TM
,
Scott Glosserman
, 0
...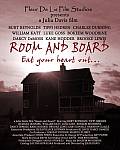 Room and Board
,
Julia Davis
, 0
...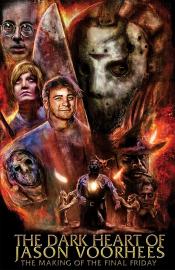 Hearts of Darkness: The Making of The Final Friday
,
Edwin Samuelson
, 0
In 1993, Jason Voorhees went to hell in what is one of the most polarizing installments in the franchise. The Dark Heart of Jason Voorhees, produced by The Final Friday's director Adam Marcus & Creator Nick Hunt, goes behind the scenes and provides a never-before-seen look at the 9th installment of one of the most iconic franchises in the horror genre....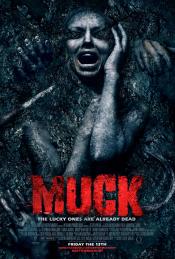 Muck
,
Steve Wolsh
, 0
After narrowly escaping an ancient burial ground, long forgotten and buried underneath the marshes of Cape Cod, a group of friends emerge from the thick, marshy darkness, tattered and bloody, lucky to be alive. They have already lost two of their friends in the marsh, presumably dead. They stumble upon an empty Cape Cod vacation house alongside the foggy marsh and break in to take shelter. Whatever was in the marsh is still after them and soon...