Filmography from : Kareem Abdul Jabbar
Actor :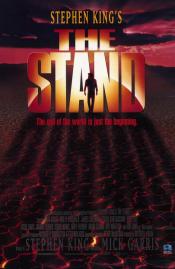 Le fléau
,
Mick Garris
(4 episodes, 1994), 1994
When a government-run lab accidentally lets loose a deadly virus, the population of the world is decimated. Survivors begin having dreams about two figures: a mystical old woman, or a foreboding, scary man. As the story tracks various people, we begin to realize that the two figures exemplify basic forces of good and evil, and the stage is set for a final confrontation between the representatives of each. ...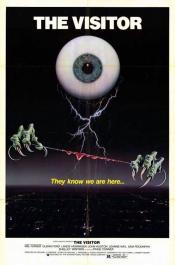 Stridulum
,
Giulio Paradisi
(as Michael J Paradise), 1979
John Huston stars as an intergalactic warrior who joins a cosmic Christ figure in battle against a demonic 8-year-old girl, and her pet hawk, while the fate of the universe hangs in the balance. Multi-dimensional warfare, pre-adolescent profanity and brutal avian attacks combine to transport the viewer to a state unlike anything they've experienced... somewhere between Hell and the darkest reaches of outer space....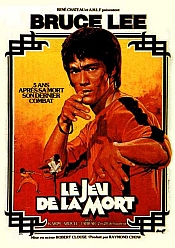 Le jeu de la mort
,
Robert Clouse
,
Bruce Lee
(uncredited), 1978
In this movie, Bruce Lee is a very famous martial-arts master who stars in many films. After an unsuccessful murder attempt against him, everyone thinks his is dead, but he's just hiding, preparing his revenge......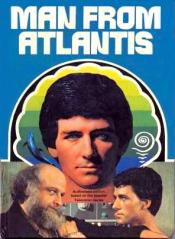 L'homme de l'Atlantide
,
David Moessinger
(2 episodes, 1977-1978),
Virgil W Vogel
(2 episodes, 1977),
Edward M Abroms
(1 episode, 1977),
Reza Badiyi
(1 episode, 1977),
Richard Benedict
(1 episode, 1977),
Dann Cahn
(1 episode, 1977),
Barry Crane
(1 episode, 1977),
Marc Daniels
(1 episode, 1977),
Robert Douglas
(1 episode, 1977),
Charles S Dubin
(1 episode, 1977),
Harry Harris
(1 episode, 1977),
Lee H Katzin
(1 episode, 1977),
Michael O'Herlihy
(1 episode, 1977),
Dennis Donnelly
(1 episode, 1978),
Paul Krasny
(1 episode, 1978), 1977
Mark Harris is the lone survivor of the legendary sunken continent of Atlantis. Having adapted to life underwater, Mark possesses webbed hands, light-sensitive eyes, and the ability to swim at low depths in the sea for long periods. He draws strength from water and can overpower most ordinary men. Mark assists an institute for undersea research operated by his human friends, Dr. Elizabeth Merrill and C.W. Crawford, and joins Dr. Merrill in...