Filmography from : Kathleen Wilhoite
Actor :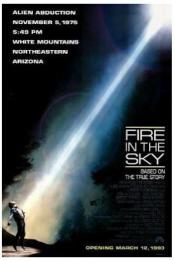 Visiteurs extraterrestres
,
Robert Lieberman
, 1993
This film recreates the strange events which happened November 5, 1975 in the town Snowflake, Arizona. Travis Walton works as a logger in the woods. When he and his colleagues drive home after work, they encounter an UFO. For the next five days Travis disappears and his colleagues are accused of murder. When he reappears, first he didn't remember that he was gone, but in time the terrible memories come back... ...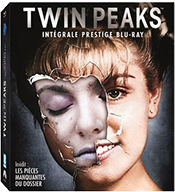 Twin Peaks
,
David Lynch
(6 episodes, 1989-1991),
Lesli Linka Glatter
(4 episodes, 1990-1991),
Caleb Deschanel
(3 episodes, 1990-1991),
Duwayne Dunham
(3 episodes, 1990-1991),
Tim Hunter
(3 episodes, 1990-1991),
Todd Holland
(2 episodes, 1990-1991),
Tina Rathborne
(2 episodes, 1990),
Graeme Clifford
(1 episode, 1990),
Mark Frost
(1 episode, 1990),
Uli Edel
(1 episode, 1991),
James Foley
(1 episode, 1991),
Stephen Gyllenhaal
(1 episode, 1991),
Diane Keaton
(1 episode, 1991),
Jonathan Sanger
(1 episode, 1991), 1990
The body of a young girl (Laura Palmer) is washed up on a beach near the small Washington state town of Twin Peaks. FBI Special Agent Dale Cooper is called in to investigate her strange demise only to uncover a web of mystery that ultimately leads him deep into the heart of the surrounding woodland and his very own soul. ...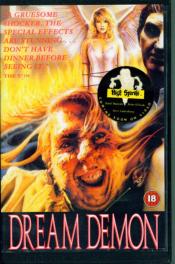 Dream Demon
,
Harley Cokeliss
(as Harley Cokliss), 1988
A young woman about to be married begins having terrifying dreams about demons. When she wakes, however, the demons are real and begin to commit gruesome murders....
Angel Heart : Aux portes de l'enfer
,
Alan Parker
, 1987
...
Ouija
,
Kevin Tenney
(as Kevin S Tenney), 1986
...
Ratboy
,
Sondra Locke
, 1986
it's so hard to be different......