Filmography from : Kathryn Fiore
Actor :
In My Sleep
,
Allen Wolf
, 2010
In this edge-of-your-seat thriller, Marcus struggles with parasomnia, a sleepwalking disorder that causes him to do things in his sleep that he cannot remember the next day. When he wakes up with blood on his hands and a knife at his side, he is startled to hear that a close friend has been found stabbed to death. Marcus frantically tries to put the pieces together - could he have murdered his friend while sleepwalking to hide a dark secret...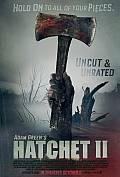 Butcher II
,
Adam Green
, 2010
...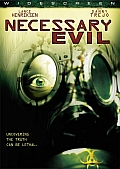 Necessary Evil
,
Peter J Eaton
, 2008
Deborah Fielding, seeker of the truth, will stop at nothing to uncover the layers of corruption that lie deep within the walls of Edgewater Psychiatric Institute, even if the cost is her life. In a series of twisted events, this budding investigative journalist unlocks a Pandora's Box of deceit. As she confronts uncertainties, authorities and demons from her past, she realizes they have been dwelling closer than she thought. She finds that her...
Mission: Impossible III
,
JJ Abrams
, 2006
...