Filmography from : Kazunori Ito
Writer :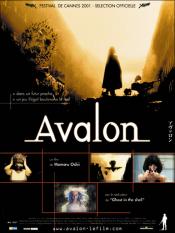 Avalon
,
Mamoru Oshii
, 2001
In a future world, young people are increasingly becoming addicted to an illegal (and potentially deadly) battle simulation game called Avalon. When Ash, a star player, hears of rumors that a more advanced level of the game exists somewhere, she gives up her loner ways and joins a gang of explorers. Even if she finds the gateway to the next level, will she ever be able to come back to reality?...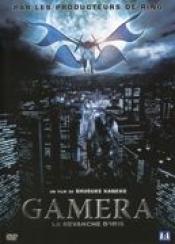 Gamera 3
,
Shûsuke Kaneko
, 1999
This final installment of the recent Gamera trilogy begins with schoolgirl Ayana discovering a large egg in a cave that, according to legend, houses demons. The egg hatches into a small monster, which Ayana decides to raise and quickly develops as psychic bond with. As Ayana's monster, named Iris, grows to adulthood, the flying turtle Gamera begins to take an interest in this new potential threat. Who will be the victor in the final battle, and...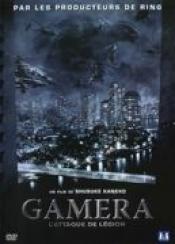 Gamera, l'attaque de la légion
,
Shûsuke Kaneko
, 1996
A strange meteor lands in Japan unleashing hundreds of insect-like "legion" creatures which find their way into Tokyo. When the military fails to control the situation, Gamera shows up to deal with the ever-evolving space adversary....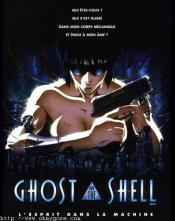 Kôkaku Kidôtai
,
Mamoru Oshii
, 1995
The year is 2029. The world has become intensively information oriented and humans are well-connected to the network. Crime has developed into a sophisticated stage by hacking into the interactive network. To prevent this, Section 9 is formed. These are cyborgs with incredible strengths and abilities that can access any network on Earth....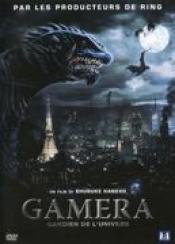 Gamera daikaijû kuchu kessen
,
Shûsuke Kaneko
, 1995
The giant flying turtle is back for this 1995 Japanese feature where once again Gamera's intentions are misinterpreted by the military. All Gamera wants to do is take on his old enemy, Gyaos, the giant prehistoric bird who has nested atop Tokyo Tower....
Necronomicon
,
Christophe Gans
(segment 'part #1: The Drawned'),
Shûsuke Kaneko
(segment 'part #2: The Cold'),
Brian Yuzna
(segments 'The Library', 'part #3: Whispers'), 1993
This anthology is divided into four segments: "The Library" which is the wraparound segment involving Lovecraft's research into the Book of The Dead and his unwitting release of a monster and his writing of the following horror segments "The Drowned", "The Cold", and "Whispers"....