Filmography from : Kelly Martin
Actor :
Eyeborgs
,
Richard Clabaugh
, 2009
Are government surveillance cameras intended to keep us safe actually killing people? Is it a plot by the government to suppress the opposition, or have our terrorist enemies secretly gained control of our security system and are now using it against us? Following another major terrorist attack the US instigates an intense government surveillance program in which every camera in the country is linked into a single, all-seeing network called the...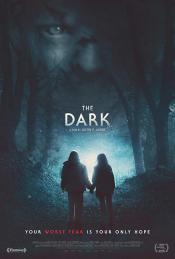 The Dark
,
Justin P Lange
, 0
An undead teenage girl befriends a blind boy that she meets in a forest she haunts and hunts in. Both have been victims of unimaginable abuse, and each finds solace in the other. There may be a chance of light at the end of their tunnel, but it will come with a body count....