Filmography from : Luci Christian
Actor :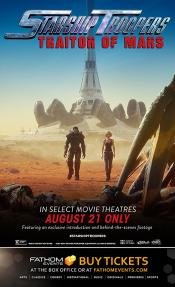 Starship Troopers: Traitor of Mars
,
Shinji Aramaki
,
Masaru Matsumoto
(co-director), 2017
Federation trooper Johnny Rico is ordered to work with a group of new recruits on a satellite station on Mars, where giant bugs have decided to target their next attack. ...
Ibara no O
,
Kazuyoshi Katayama
, 2009
A mysterious virus, nicknamed Medusa, is spreading around Japan, turning its victims into stone. Given the impossibility of finding an immediate cure, the government opts for cryopreserving a select group of patients until they come up with a solution. Kasumi, one of the chosen ones, has been asleep for years and her awakening, more than a bed of roses, is a bed of thorns, and happens in the midst of total chaos where monstrous creatures lie in...
Yeseuteodei
,
Yun-su Chong
, 2002
...
Dark Water
,
Hideo Nakata
, 2002
...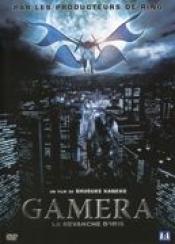 Gamera 3
,
Shûsuke Kaneko
, 1999
This final installment of the recent Gamera trilogy begins with schoolgirl Ayana discovering a large egg in a cave that, according to legend, houses demons. The egg hatches into a small monster, which Ayana decides to raise and quickly develops as psychic bond with. As Ayana's monster, named Iris, grows to adulthood, the flying turtle Gamera begins to take an interest in this new potential threat. Who will be the victor in the final battle, and...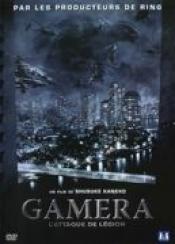 Gamera, l'attaque de la légion
,
Shûsuke Kaneko
, 1996
A strange meteor lands in Japan unleashing hundreds of insect-like "legion" creatures which find their way into Tokyo. When the military fails to control the situation, Gamera shows up to deal with the ever-evolving space adversary....