Filmography from : Mal Jones
Actor :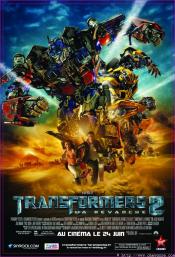 Transformers 2: La Revanche
,
Michael Bay
, 2009
The battle for Earth has ended but the battle for the universe has just begun. After returning to Cybertron, Starscream assumes command of the Decepticons, and has decided to return to Earth with force. The Autobots believing that peace was possible finds out that Megatron's dead body has been stolen from the US Military by Skorpinox and revives him using his own spark. Now Megatron is back seeking revenge and with Starscream and more Decepticon...
The Truman Show
,
Peter Weir
, 1998
...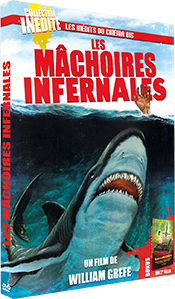 Les Mâchoires infernales
,
William Grefé
(as William Grefe'), 1976
A man accidentally learns that he has a mystical connection with sharks, and is given a strange medallion by a shaman. Becoming more and more alienated from normal society, he develops an ability to communicate with sharks telepathically, setting out to destroy anybody who harms sharks. People enter into his strange world to exploit his weird passion, and he uses the animals to gain revenge on anybody who double crosses him....
Le mort-vivant
,
Bob Clark
, 1974
A young Soldier is killed in the line of duty in Vietnam. That same night, the soldier returns home, brought back by his Mother's wishes that he "Don't Die"! Upon his Return, Andy sits in his room, refusing to see his friends or family, venturing out only at night. The Vampiric horror is secondary to the terror that comes from the disintegration of a typical American family....