Filmography from : Maria Bello
Actor :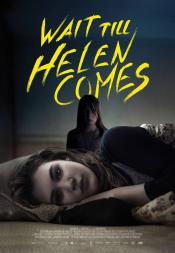 Wait Till Helen Comes
,
Dominic James
, 2016
When a reconstructed family moves to a converted church in the country, 14-year-old Molly soon realizes that she has a gift and must use it; she has to face her deepest fears, and save her troubled step-sister from a dangerous relationship with the ghost of a lonely little girl....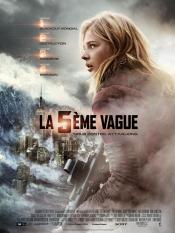 The 5th Wave
,
J Blakeson
, 2016
Four waves of increasingly deadly attacks have left most of Earth decimated. Against a backdrop of fear and distrust, Cassie is on the run, desperately trying to save her younger brother. As she prepares for the inevitable and lethal 5th wave, Cassie teams up with a young man who may become her final hope - if she can only trust him....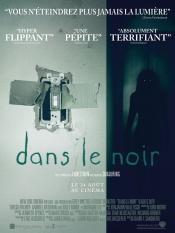 Lights Out
,
David F Sandberg
, 2016
A man called Paul is working after hours and is murdered by a supernatural entity in the shadow. When his son, the boy Martin, is frightened by the same creature, he sees his mother Sophie talking to an imaginary friend called Diana in the shadow of her room. Martin does not sleep anymore during the night. His older step sister Rebecca who lives alone is summoned by the social assistant. She brings Martin home and recalls her own experience with...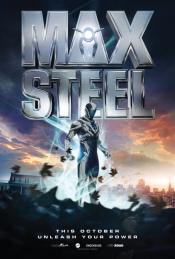 Max Steel
,
Stewart Hendler
, 2016
When teenage Max McGrath discovers his body can generate the universe's most powerful energy, he must bond with the only being able to contain it - a mysterious techno-organic extraterrestrial named Steel. United as the superhero Max Steel, the two friends must combat an alien menace and unlock the secrets of their past....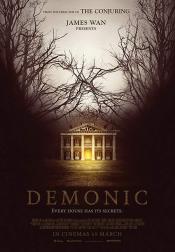 Demonic
,
Will Canon
, 2015
The film centers on the aftermath of a horrific massacre where five college students were brutally murdered inside an abandoned home. Detective Mark Lewis and psychologist Dr. Elizabeth Klein question one of the few survivors who explains they were amateur ghost-hunters, seeking out paranormal phenomenon at the abandoned house, which was believed to be haunted. But what started out as a harmless activity turned into something truly terrifying....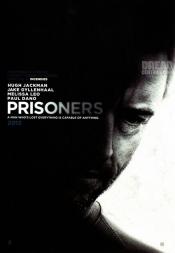 Prisoners
,
Denis Villeneuve
, 2013
How far would you go to protect your child? Keller Dover (Jackman) is facing every parent's worst nightmare. His six-year-old daughter, Anna, is missing, together with her young friend, Joy; and as minutes turn to hours, panic sets in. The only lead is a dilapidated RV that had earlier been parked on their street. Heading the investigation, Detective Loki (Gyllenhaal) arrests its driver, Alex Jones (Paul Dano), but a lack of evidence forces...
Carjacked
,
John Bonito
, 2011
...
Abduction
,
John Singleton
, 2011
A thriller centered on a young man who sets out to uncover the truth about his life after finding his baby photo on a missing persons website....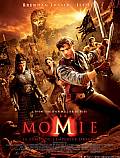 The Mummy: Tomb of the Dragon Emperor
,
Rob Cohen
, 2008
...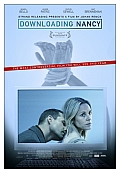 Downloading Nancy
,
Johan Renck
, 2008
When Albert Stockwell (Rufus Sewell, Dark City, Illuminata) comes home from work one day, he finds a note from his wife of 15 years, Nancy (Maria Bello, A History of Violence, Thank You for Smoking), saying she has gone to see friends. After waiting several days, Albert realizes that his wife is missing. Nancy has met her salvation on the Internet in the form of Louis Farley (Jason Patric, The Lost Boys, Rush). Nancy and Louis, both wounded...
The Dark
,
John Fawcett
, 2005
In mourning over the tragic drowning of their daughter Sarah, James and Adèle are visited by Ebrill, a young girl who claims she died 60 years ago ... and bares a startling resemblance to Sarah. ...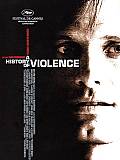 A History of Violence
,
David Cronenberg
, 2005
A mild-mannered man becomes a local hero through an act of violence, which sets off repercussions that will shake his family to its very core. ...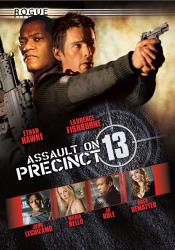 Assault on Precinct 13
,
Jean-François Richet
, 2005
...
Payback
,
Brian Helgeland
, 1999
...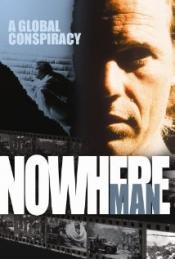 Nowhere Man
,
Steve Stafford
(4 episodes, 1996),
Ian Toynton
(3 episodes, 1995-1996),
James Whitmore Jr
(3 episodes, 1995-1996),
Michael Levine
(2 episodes, 1995-1996),
Tobe Hooper
(2 episodes, 1995),
Guy Magar
(2 episodes, 1995),
Thomas J Wright
(2 episodes, 1995),
Reza Badiyi
(2 episodes, 1996),
James Darren
(1 episode, 1995),
Tim Hunter
(1 episode, 1995),
Steven Robman
(1 episode, 1995),
Greg Beeman
(1 episode, 1996),
Mel Damski
(1 episode, 1996), 1996
Bruce Greenwood stars as documentary photographer Thomas Veil who, in the course of one evening, seemingly has his whole existence erased, in the compelling one-hour drama Nowhere Man. It appears as if some mysterious and powerful entity has coerced Veil's family and friends into cooperating in a clandestine plan to annul every trace of him. Veil is all alone with no option but to begin a desperate, dangerous quest to find out how and why this...