Filmography from : Marianne Muellerleile
Actor :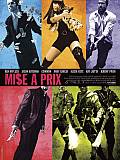 Smokin' Aces
,
Joe Carnahan
, 2006
...
Memento
,
Christopher Nolan
, 2000
...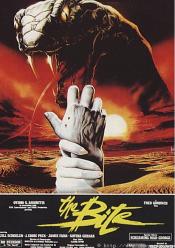 Curse II: The Bite
,
Frederico Prosperi
(as Fred Goodwin), 1989
After a young man is bitten on the hand by a radioactive snake, his hand changes into a lethal snake head, which attacks everyone he comes into contact with. Also, his body becomes filled with snakes. Now, he must prevent himself from hurting others....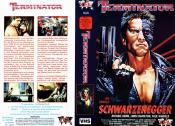 The Terminator
,
James Cameron
, 1984
A robotic assassin from a post-apocalyptic future travels back in time to eliminate a waitress, whose son will grow up and lead humanity in a war against machines....
Exorcist II: The Heretic
,
John Boorman
,
Rospo Pallenberg
(uncredited), 1977
Dr. Gene Tuskin works with troubled children, perhaps none more troubled than Regan MacNeil, who suffers from bad dreams and repressed memories. The memories she represses are of the time she was possessed by a demon. Dr. Tuskin's invention, a device that hypnotizes two persons and links their minds together, reveals that the demon, named Pazuzu, still lurks within her. It is desperate to emerge again and wreak havoc. Meanwhile, Father Philip...