Filmography from : Mark Strong
Actor :
Shazam!
,
David F Sandberg
, 2019
...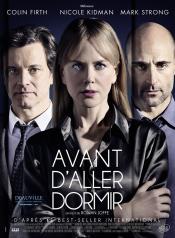 Avant d'aller dormir
,
Rowan Joffe
, 2014
A taut thriller based on the worldwide best-selling novel by S.J. Watson, Before I Go to Sleep is the story of a woman (Nicole Kidman) who wakes up every day with no memory as the result of a traumatic accident in her past. One day, terrifying new truths begin to emerge that make her question everything she thinks she knows about her life – as well as everyone in it, including her doctor (Mark Strong) and even her husband (Colin Firth)....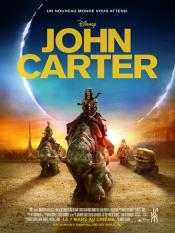 John Carter
,
Andrew Stanton
, 2012
Civil War vet John Carter is transplanted to Mars, where he discovers a lush, wildly diverse planet whose main inhabitants are 12-foot tall green barbarians. Finding himself a prisoner of these creatures, he escapes, only to encounter Dejah Thoris, Princess of Helium, who is in desperate need of a savior....
L'Irlandais
,
John Michael McDonagh
, 2011
An unorthodox Irish policeman with a confrontational personality is teamed up with an uptight FBI agent to investigate an international drug-smuggling ring....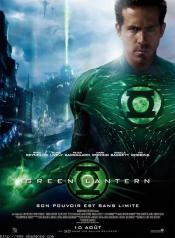 Green Lantern
,
Martin Campbell
, 2011
In a universe as vast as it is mysterious, a small but powerful force has existed for centuries. Protectors of peace and justice, they are called the Green Lantern Corps. A brotherhood of warriors sworn to keep intergalactic order, each Green Lantern wears a ring that grants him superpowers. But when a new enemy called Parallax threatens to destroy the balance of power in the Universe, their fate and the fate of Earth lie in the hands of their...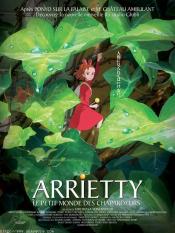 Arrietty: Le petit monde des chapardeurs
,
Hiromasa Yonebayashi
, 2010
14-year-old Arrietty and the rest of the Clock family live in peaceful anonymity as they make their own home from items "borrowed" from the house's human inhabitants. However, life changes for the Clocks when a human boy discovers Arrietty...
Robin des Bois
,
Ridley Scott
, 2010
In 13th century England, Robin and his band of marauders confront corruption in a local village and lead an uprising against the crown that will forever alter the balance of world power. ...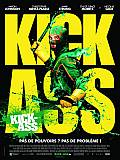 Kick-Ass
,
Matthew Vaughn
, 2010
Dave Lizewski is an unnoticed high school student and comic book fan with a few friends and who lives alone with his father. His life is not very difficult and his personal trials not that overwhelming. However, one day he makes the simple decision to become a super-hero even though he has no powers or training....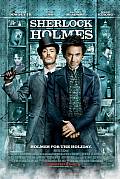 Sherlock Holmes
,
Guy Ritchie
, 2009
...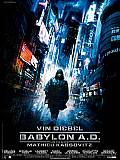 Babylon A.D.
,
Mathieu Kassovitz
, 2008
...

Mensonges d'état
,
Ridley Scott
, 2008
...
Sunshine
,
Danny Boyle
, 2007
...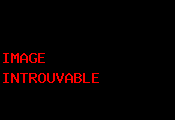 Stardust, le mystère de l'étoile
,
Matthew Vaughn
, 2007
...
Syriana
,
Stephen Gaghan
, 2005
...