Filmography from : Martin Campbell
Director :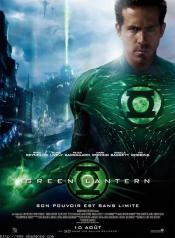 Green Lantern
,
Martin Campbell
, 2011
In a universe as vast as it is mysterious, a small but powerful force has existed for centuries. Protectors of peace and justice, they are called the Green Lantern Corps. A brotherhood of warriors sworn to keep intergalactic order, each Green Lantern wears a ring that grants him superpowers. But when a new enemy called Parallax threatens to destroy the balance of power in the Universe, their fate and the fate of Earth lie in the hands of their...
Edge of Darkness
,
Martin Campbell
, 2010
As homicide detective Thomas Craven investigates the death of his activist daughter, he uncovers not only her secret life, but a corporate cover-up and government collusion that attracts an agent tasked with cleaning up the evidence....
No Escape
,
Martin Campbell
, 1994
The year is 2022, prison systems from all over the world are now run by private corporations and have become business. After being sentenced to life imprisonment for the murder of his commanding officer who ordered him to wipe out innocent people. Convicted soldier John Robbins is dumped on the prison island Absolom (after he refused to execute his cell-mate and assaulted the Warden). On Absolom, convicts are put there to either survive or die....