Filmography from : Mathieu Kassovitz
Director :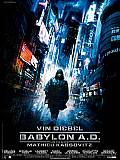 Babylon A.D.
,
Mathieu Kassovitz
, 2008
...
Gothika
,
Mathieu Kassovitz
, 2003
Dr. Miranda Grey (Barry) is a brilliant criminal psychiatrist. However, after a auto accident, she wakes up only to find that she has been convicted for the murder of her husband Doug. With only fragmented memories of the alleged crime, she begins to dig deeper into her husband's past. Meanwhile she is being haunted by the ghost of a girl called Rachel who is seemingly trying to convey a message to her with the phrase 'not alone.' As Miranda...
Les rivières pourpres
,
Mathieu Kassovitz
, 2000
...
Writer :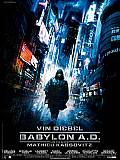 Babylon A.D.
,
Mathieu Kassovitz
, 2008
...
Les rivières pourpres
,
Mathieu Kassovitz
, 2000
...
Actor :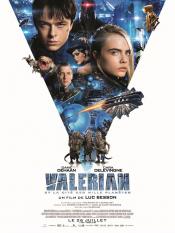 Valérian et la Cité des Mille Planètes
,
Luc Besson
, 2017
VALERIAN AND THE CITY OF A THOUSAND PLANETS is the new adventure film from Luc Besson, the director of The Professional, The Fifth Element and Lucy, based on the comic book series which inspired a generation of artists, writers and filmmakers. In the 28th century, Valerian (Dane DeHaan) and Laureline (Cara Delevingne) are a team of special operatives charged with maintaining order throughout the human territories. Under assignment from the...
Le Cinquième Élément
,
Luc Besson
, 1997
Two hundred and fifty years in the future, life as we know it is threatened by the arrival of Evil. Only the Fifth Element can stop the Evil from extinguishing life, as it tries to do every five thousand years. She is assisted by a former elite commando turned cab driver, Korben Dallas, who is, in turn, helped by Prince/Arsenio clone, Ruby Rhod. Unfortunately, Evil is being assisted by Mr. Zorg, who seeks to profit from the chaos that Evil will...
La cité des enfants perdus
,
Marc Caro
,
Jean-Pierre Jeunet
, 1995
In a surrealistic and bizarre society, children have been abducted by a mad and evil scientist, Krank, who wants to steal their dreams and stop and reverse his accelerated aging process. When the gang of Cyclops kidnap Denree , the little brother of the former whale hunter One, he is helped by the young street orphan girl Miette, who steals for the Siamese Pieuvre, to reach the platform where Krank leaves with his cloned dwarf wife Mademoiselle...