Filmography from : Mickey Curtis
Actor :
Jigoku de naze warui
,
Sion Sono
, 2013
A renegade film crew becomes embroiled with a yakuza clan feud. ...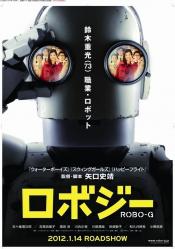 Robo Jî
,
Shinobu Yaguchi
, 2012
Three employees of the Kimura Electrical Company are due to present a new robot to an important robot exhibition in the coming days, but after an accident in which the robot is destroyed, to save their job and the company reputation, they decide to hire an actor to get inside the remains of the robot....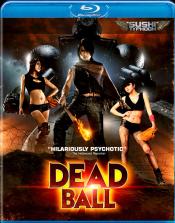 Deadball
,
Yudai Yamaguchi
, 2011
Baseball prodigy Jubeh Yakyu (Tak Sakaguchi) is the most feared and dangerous juvenile delinquent in all of Japan. After accidentally causing the death of his father with a super-powered, deadly fireball pitch, Jubeh swore off baseball and became a criminal and now, at 17, has been sent to the Pterodactyl Juvenile Reformatory for hardened criminals. Headmistress Ishihara, the granddaughter of a World War II Nazi collaborator, runs the...
Shinkaijû Reigô
,
Shinpei Hayashiya
, 2005
...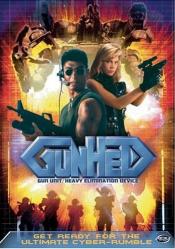 Ganheddo
,
Masato Harada
, 1989
Brooklyn's smuggling companions are slaughtered, sometimes violently, one by one as they wantonly defy the security systems of the Kyron-5. Babe falls into a vat of green liquid and becomes a cybernetic antagonist. Brooklyn is placed under arrest by Sergeant Nim, who suggests they follow surviving children Seven and Eleven. The Kyron-5 declared war on humanity, and killed most of those living on the island. Brooklyn, a mechanic, must overcome...