Filmography from : Miyuki Komatsu
Actor :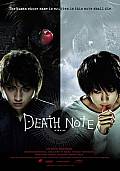 Death Note - Le film
,
Shûsuke Kaneko
, 2006
...
Death Note - Desu nôto: The Last Name
,
Shûsuke Kaneko
, 2006
...
Gojira, Mosura, Kingu Gidorâ: Daikaijû sôkôgeki
,
Shûsuke Kaneko
, 2001
Strange incidents occur when an American submarine has been destroyed by a mysterious force at sea off the shores of Guam. Only Admiral Tachibana was certain that behind the disaster was none other than the destructive King of the Monsters, Godzilla! 50 years after his attack on Tokyo in 1954, Godzilla has mysteriously returned to life to destroy Japan, and General Tachibana, whose parents died in the monster's destructive wake, was prepared for...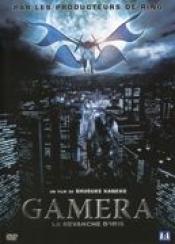 Gamera 3
,
Shûsuke Kaneko
, 1999
This final installment of the recent Gamera trilogy begins with schoolgirl Ayana discovering a large egg in a cave that, according to legend, houses demons. The egg hatches into a small monster, which Ayana decides to raise and quickly develops as psychic bond with. As Ayana's monster, named Iris, grows to adulthood, the flying turtle Gamera begins to take an interest in this new potential threat. Who will be the victor in the final battle, and...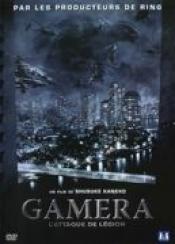 Gamera, l'attaque de la légion
,
Shûsuke Kaneko
, 1996
A strange meteor lands in Japan unleashing hundreds of insect-like "legion" creatures which find their way into Tokyo. When the military fails to control the situation, Gamera shows up to deal with the ever-evolving space adversary....