Filmography from : Noah Segan
Actor :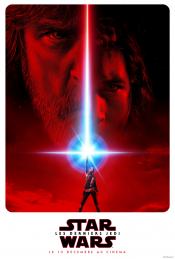 Star Wars : Épisode VIII - Les Derniers Jedi
,
Rian Johnson
, 2017
Having taken her first steps into a larger world in Star Wars: The Force Awakens (2015), Rey continues her epic journey with Finn, Poe and Luke Skywalker in the next chapter of the saga. ...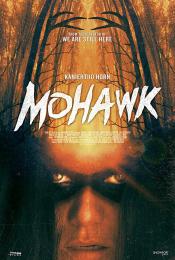 Mohawk
,
Ted Geoghegan
, 2017
The War of 1812 has revived violent hostilities between the British and their erstwhile American colonial subjects. The powerful Mohawk nation of the New York region is divided as to whom they should stand by, and so they maintain a position of neutrality. They want no part in the killing – but the killing is coming to them. An impulsive attack on an American encampment has drawn the vengeful attentions of a ragged band of American military...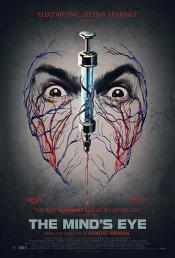 The Mind's Eye
,
Joe Begos
, 2015
Zack Connors and Rachel Meadows were born with incredible psychokinetic capabilities. When word of their supernatural talents gets out, they find themselves the prisoners of Michael Slovak, a deranged doctor intent on harvesting their powers. After a daring escape, they are free from his sinister institution, but the corrupt doctor will stop at nothing to track them down so that he may continue to siphon their gifts for his own use. ...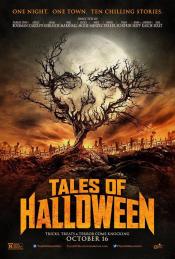 Tales of Halloween
,
Darren Lynn Bousman
(segment 'The Night Billy Raised Hell'),
Axelle Carolyn
(segment 'Grim Grinning Ghost'),
Adam Gierasch
(segment 'Trick'),
Andrew Kasch
(segment 'This Means War'),
Neil Marshall
(segment 'Bad Seed'),
Lucky McKee
(segment 'Ding Dong'),
Mike Mendez
(segment 'Friday the 31st'),
Dave Parker
(segment 'Sweet Tooth') (as David Parker),
Ryan Schifrin
(segment 'The Ransom of Rusty Rex'),
John Skipp
(segment 'This Means War'),
Paul Solet
(segment 'The Weakthe Wicked'), 2015
Ten stories are woven together by their shared theme of Halloween night in an American suburb, where ghouls, imps, aliens and axe murderers appear for one night only to terrorize unsuspecting residents....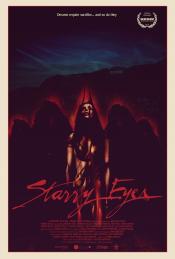 Starry Eyes
,
Kevin Kölsch
,
Dennis Widmyer
, 2014
Determined to make it as an actress in Hollywood, Sarah Walker spends her days working a dead-end job, enduring petty friendships and going on countless casting calls in hopes of catching her big break. After a series of strange auditions, Sarah lands the leading role in a new film from a mysterious production company. But with this opportunity comes bizarre ramifications that will transform her both mentally and physically into something...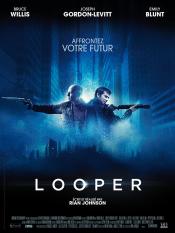 Looper
,
Rian Johnson
, 2012
In 2074, when the mob wants to get rid of someone, the target is sent 30 years into the past, where a hired gun awaits. Someone like Joe, who one day learns the mob wants to 'close the loop' by transporting back Joe's future self. ...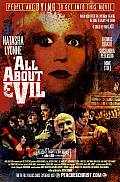 All About Evil
,
Joshua Grannell
, 2010
All About Evil is a wicked black comedy set in the world of a horror movie about a mousy librarian (Natasha Lyonne) who inherits her father's beloved but failing old movie house. In order to save the family business, she discovers her inner serial killer - and a legion of rabid gore fans - when she starts turning out a series of grisly shorts. What her fans don't realize yet is that the murders in the movies are all too real!...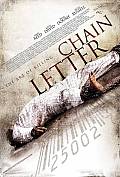 Chain Letter
,
Deon Taylor
, 2010
Six friends receive a mysterious chain letter via text messaging and in their email accounts from a maniac who's hunting down teenagers who fail to forward his online chain letter. Who knew they should take the threats in the chain letter seriously? Or that chain letters using the teens' favorite technologies to track them can kill? This maniacal game pits friend against friend as they race to beat rules that seem impossible to escape. Break the...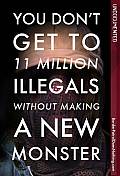 Undocumented
,
Chris Peckover
, 2010
A documentary crew accompany a group of illegal immigrants crossing the Border, but their plans run afoul when they are captured by a gang of sadistic radicals in New Mexico. ...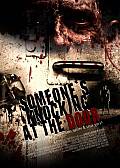 Someone's Knocking at the Door
,
Chad Ferrin
, 2009
In this genre-defying grindhouse throwback, a group of drug-addled, sexually deviant medical students are systematically terrorized by Wilma and John Hopper. The Hoppers, serial murderers and rapists, mysteriously return from the 1970s and bring horrifying psychedelia with them. With comedy, subversion, satire, and true gore, the students must face escalating attacks, shocking circumstances, and visceral disgust....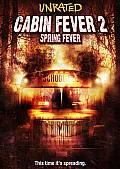 Cabin Fever 2: Spring Fever
,
Ti West
, 2009
A high school prom faces a deadly threat: a flesh-eating virus that spreads via a popular brand of bottled water....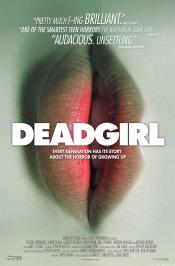 Deadgirl
,
Marcel Sarmiento
,
Gadi Harel
(co-director), 2008
Two teenagers make a shocking discovery that not only threatens their friendship but also their lives. In a forgotten room of an abandoned asylum, they find a beautiful woman tied to a bed, and soon come to realize she is anything but dead....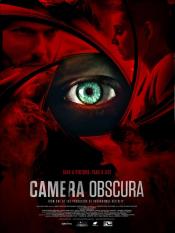 Camera Obscura
,
Aaron B Koontz
, 0
A veteran war photographer with PTSD sees imminent deaths in his developed photos, questioning his already fragile sanity and putting the lives of those he loves in danger....