Filmography from : Noboru Nakaya
Actor :
Kamitsukitai/Dorakiyura yori ai-0
,
Shûsuke Kaneko
, 1991
...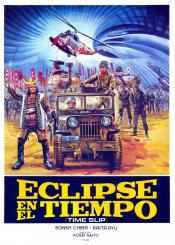 Sengoku jieitai
,
Kôsei Saitô
, 1979
A squadron of Japanese Self-Defense Force soldiers find themselves transported through time to their country's warring states era, when rival samurai clans were battling to become the supreme Shogun. The squad leader, Lt. Iba, sees this as the perfect opportunity to realize his dream of becoming the ruler of Japan. To achieve this, he teams his troops up with those of Kagatori, a samurai daimyo who also aspires to become Shogun. Are either of...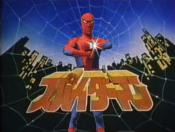 Supaidâman
,
Takaharu Saeki
(10 episodes, 1978-1979),
Yoshiaki Kobayashi
(7 episodes, 1978-1979),
Kimio Hirayama
(2 episodes, 1978),
Katsuhiko Taguchi
(2 episodes, 1978),
Koichi Takemoto
(2 episodes, 1978),
Hideo Tanaka
(1 episode, 1978), 1979
To fight against the evil Iron Cross Army, led by the space emperor Professor Monster, a daredevil motorcyclist transforms into the famous Marvel Superhero, with a racecar and giant transforming robot at his disposal. ...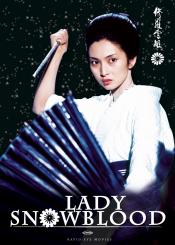 Lady Snowblood
,
Toshiya Fujita
, 1973
Yuki's family is nearly wiped out before she is born due to the machinations of a band of criminals. These criminals kidnap and brutalize her mother but leave her alive. Later her mother ends up in prison with only revenge to keep her alive. She creates an instrument for this revenge by purposefully getting pregnant. Though she dies in childbirth, she makes sure that the child will be raised as an assassin to kill the criminals who destroyed her...
Kozure ôkami
,
Buichi Saitô
(9 episodes, 1976),
Minoru Matsushima
(8 episodes, 1973-1976),
Hitoshi Obuchi
(3 episodes, 1976),
Toshio Masuda
(2 episodes, 1976),
Teruo Ishii
(1 episode, 1973),
Makihito Takai
(1 episode, 1974),
Tokuzô Tanaka
(1 episode, 1976),
Hitoshi Ôsu
(1 episode, 1976), 3
...