Filmography from : Richard Franklin
Director :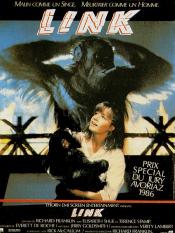 Link
,
Richard Franklin
, 1986
Student Jane jobs as an assistant for the animal researcher Phillip in a lonesome old house. They live alone except for the chimpanzees and butler Link: a 45 years old very intelligent orangutan. Phillip wants to put Link to death. However before he can do this he's vanished tracelessly one morning. Link starts behaving more and more aggressive and prohibits Jane from using the phone or reaching the next village. When she punishes him by locking...
Psychose II
,
Richard Franklin
, 1983
...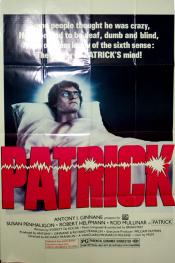 Coma
,
Richard Franklin
, 1978
After killing his mother and her lover some years before, Patrick is the comatose patient in Room 15 of a remote, private psychiatric clinic run by the secretive Dr. Roget, who treats him as a guinea pig in his bizarre studies of life and death. When Kathy, a nurse who has recently separated from her boyfriend, begins working at the clinic, she is instructed to care for him. She is disturbed by Roget's treatment of him and somehow feels that...
Actor :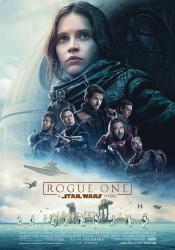 Rogue One
,
Gareth Edwards
, 2016
Jyn Erso, a Rebellion soldier and criminal, is about to experience her biggest challenge yet when Mon Mothma sets her out on a mission to steal the plans for the Death Star. With help from the Rebels, a master swordsman, and non-allied forces, Jyn will be in for something bigger than she thinks....
Chemical Wedding
,
Julian Doyle
, 2008
Aleister Crowley (1875-1947) was the most notorious occultist who ever lived. A man whose appetites for corruption, sadism, sexual excess and moral degradation knew no bounds. His sphere of influence extended far beyond England to the world at large, and some believed to the very depths of hell itself. When Crowley died, the world breathed a collective sigh of relief. But for those versed in the black arts, death is only the beginning… ...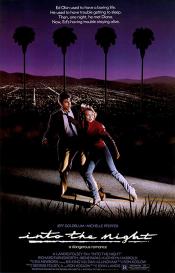 Into the Night
,
John Landis
, 1985
Ed Okin's life is somewhat out of control. He can't sleep, his wife betrays him, and his job is dull. One night, he starts to drive through Los Angeles, and he finally ends in the parking garage of Los Angeles International Airport. Moments later, a beautiful young lady jumps onto his bonnet and he finds himself being chased by four Iranians. What follows is a wild chase through the streets of Los Angeles, and a very funny one too....