Filmography from : Robert Douglas
Director :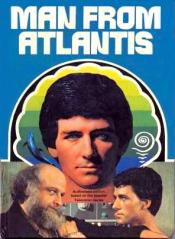 L'homme de l'Atlantide
,
David Moessinger
(2 episodes, 1977-1978),
Virgil W Vogel
(2 episodes, 1977),
Edward M Abroms
(1 episode, 1977),
Reza Badiyi
(1 episode, 1977),
Richard Benedict
(1 episode, 1977),
Dann Cahn
(1 episode, 1977),
Barry Crane
(1 episode, 1977),
Marc Daniels
(1 episode, 1977),
Robert Douglas
(1 episode, 1977),
Charles S Dubin
(1 episode, 1977),
Harry Harris
(1 episode, 1977),
Lee H Katzin
(1 episode, 1977),
Michael O'Herlihy
(1 episode, 1977),
Dennis Donnelly
(1 episode, 1978),
Paul Krasny
(1 episode, 1978), 1977
Mark Harris is the lone survivor of the legendary sunken continent of Atlantis. Having adapted to life underwater, Mark possesses webbed hands, light-sensitive eyes, and the ability to swim at low depths in the sea for long periods. He draws strength from water and can overpower most ordinary men. Mark assists an institute for undersea research operated by his human friends, Dr. Elizabeth Merrill and C.W. Crawford, and joins Dr. Merrill in...
Actor :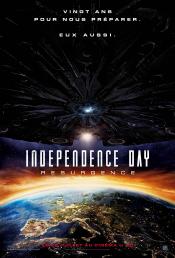 Independence Day: Resurgence
,
Roland Emmerich
, 2016
We always knew they were coming back. After 'Independence Day' redefined the event movie genre, the next epic chapter delivers global spectacle on an unimaginable scale. Using recovered alien technology, the nations of Earth have collaborated on an immense defense program to protect the planet. But nothing can prepare us for the aliens' advanced and unprecedented force. Only the ingenuity of a few brave men and women can bring our world back...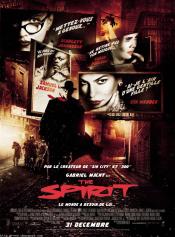 The Spirit
,
Frank Miller
, 2008
Down these mean streets a man must come. A hero born, murdered, and born again. When a Rookie cop named Denny Colt returns from the beyond as The Spirit, a hero whose mission is to fight against the bad forces from the shadows of Central City. The Octopus who kills anyone unfortunate enough to see his face who has other plans. He's going to wipe out the entire city. The Spirit tracks this cold hearted killer from the city's rundown warehouses,...