Filmography from : Robert Wagner
Actor :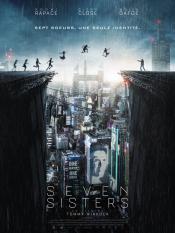 Seven Sisters
,
Tommy Wirkola
, 2017
In a not so distant future, where overpopulation and famine have forced governments to undertake a drastic One-Child Policy, seven identical sisters (all of them portrayed by Noomi Rapace) live a hide-and-seek existence pursued by the Child Allocation Bureau. The Bureau, directed by the fierce Nicolette Cayman (Glenn Close), enforces a strict family-planning agenda that the sisters outwit by taking turns assuming the identity of one person:...
The Fallen Ones
,
Kevin VanHook
, 2005
...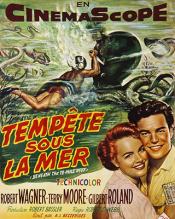 Beneath the 12-Mile Reef
,
Robert D Webb
, 1953
When their traditional sea beds no longer produce enough sponges for them to make a decent living, divers Mike Petrakis and his son Tony have to look elsewhere. Others in the close-knit Greek sponge-diving community have started going to the 12 mile reef but Mike will have nothing to do with the area since his other son died there in a diving accident. They try their hands in the Everglades but come up against Thomas Rhys and Arnold Dix wMike...