Filmography from : Roy Ward Baker
Director :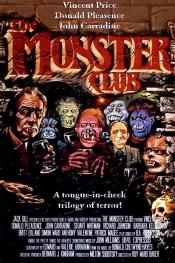 The Monster Club
,
Roy Ward Baker
, 1981
A writer of horror stories is invited to a "monster club" by a mysterious old gentleman. There, three gruesome stories are told to him; between each story some musicians play their songs. In the end, it's recognized he's the greatest monster of all... ...

The Legend of the 7 Golden Vampires
,
Roy Ward Baker
,
Cheh Chang
(uncredited), 1974
Count Dracula journies to a remote Chinese village in the guise of a warlord to support six vampires who are dispirited after the loss of a seventh member of their cult. At the same time, vampire hunter Prof. Van Helsing happens to be lecturing in the country and is persuaded by villagers to help them fight this curse of the ages. ...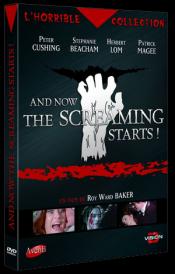 And Now the Screaming Starts!
,
Roy Ward Baker
, 1973
In 1795, in England, the young woman Catherine moves to the house of her fiancé Charles Fengriffen in the country to get married with him. When she arrives, she feels interest in the portraits of the Fengriffen family, particularly in the one of Charle's grandfather Henry Fengriffen, which seems to have a sort of evil entity possessing it. While admiring Henry's face, a severed hand attacks Catherine through the picture on the wall. Later, she...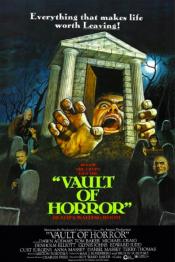 The Vault of Horror
,
Roy Ward Baker
, 1973
The movie begins with 5 strangers entering an elevator. It takes them to the basement and they exit to find 5 chairs a table and 5 glasses of brandy. The elevator, on that floor has no call button, so they decide to sit and wait for it to return on its own. One of the men, Rodgers states that his nightmares are quite frightening. After some coaxing he shares one of them. The nightmare begins with him speaking to his private investigator in his...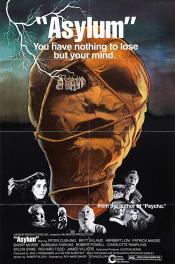 Asylum
,
Roy Ward Baker
, 1972
A young psychiatrist interviews four inmates in a mental asylum to satisfy a requirement for employment. He hears stories about 1) the revenge of a murdered wife, 2) a tailor who makes a suit with some highly unusual qualities, 3) a woman who questions her sanity when it appears that her brother is conspiring against her, and 4) a man who builds tiny toy robots with lifelike human heads. ...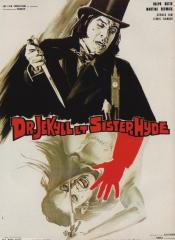 Dr Jekyll & Sister Hyde
,
Roy Ward Baker
, 1971
Dr. Henry Jekyll, in attempting to find a toxin that will wipe out all common diseases, accidentally stumbles upon a formula that transforms him into a gorgeous but evil woman. He needs female hormones for his experiments, so a number of London women meet bloody deaths. ...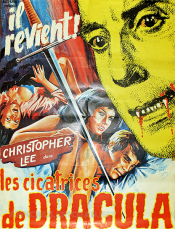 Scars of Dracula
,
Roy Ward Baker
, 1970
A young man, Paul Carlson, is on a trip and spends the night on count Dracula's castle. Needless to say, he is murdered. When some time has passed, the young man's brother Simon comes to the small town where all the traces ends to look for him. ...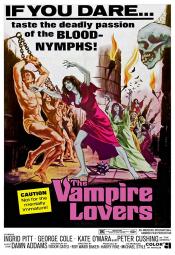 The Vampire Lovers
,
Roy Ward Baker
, 1970
The Countess is called away to tend a sick friend and imposes on the General to accept her daughter Marcilla as a houseguest. Some of the villagers begin dying, however, and the General's daughter Laura soon gets weak and pale, but Marcilla is there to comfort her. The villagers begin whispering about vampires as Marcilla finds another family on which to impose herself. The pattern repeats as Emma gets ill, but the General cannot rest, and seeks...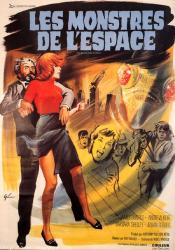 Quatermass and the Pit
,
Roy Ward Baker
, 1967
While digging a new subway line in London, a construction crew discovers first: a skeleton, then what they think is an old World War II German missle. Upon closer examination the "missle" appears to be not of this earth! This movie examines the age old question of how we came to be on this planet. It is suprizingly scary....