Filmography from : Ryan Dillon
Actor :

MoniKa
,
Steven R Monroe
, 2012
The film is a violent, edgy ride focusing on the forlorn Reagan Tyler, a man who is troubled by visions and premonitions that ultimately lead him to a small desert town. It's there that Reagan meets the beautiful and mysterious Monika, a young woman who turns out to have been killed the night before he even met her. Reagan is then forced to put the puzzle together of what happened, how she is still present, and help Monika with her revenge on...
Puppet Master X: Axis Rising
,
Charles Band
, 2012
After foiling a plot to blow up an American arms plant, Danny Coogan and his girlfriend, Beth, quickly find that their troubles have just begun. One of Toulon's mysterious Puppets has been kidnapped by the Nazis, and under the wicked, watchful eye of the occultist Commandant Moebius, the Puppets' life-giving serum is synthesized to create a master race of unstoppable soldiers. Moebius plots to assassinate the highly-decorated General Porter to...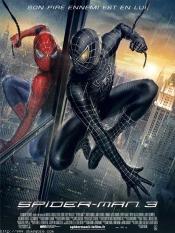 Spider-Man 3
,
Sam Raimi
, 2007
Peter Parker has finally managed to strike a balance between his devotion to M.J. and his duties as a superhero. But there is a storm brewing on the horizon. When his suit suddenly changes, turning jet-black and enhancing his powers, it transforms Peter as well, bringing out the dark, vengeful side of his personality that he is struggling to control. Under the influence of the suit, Peter becomes overconfident and starts to neglect the people...