Filmography from : Samantha Czosnek
Actor :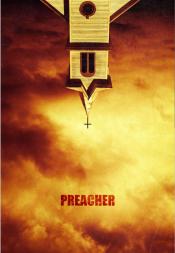 Preacher
,
Michael Slovis
(7 episodes, 2016-2018),
Evan Goldberg
(4 episodes, 2016-2017),
Seth Rogen
(4 episodes, 2016-2017),
Wayne Yip
(4 episodes, 2017-2018),
Sam Catlin
(3 episodes, 2016-2019),
Michael Morris
(3 episodes, 2016-2018),
John Grillo
(3 episodes, 2018-2019),
Kevin Hooks
(3 episodes, 2018-2019),
Laura Belsey
(2 episodes, 2018-2019),
Iain B MacDonald
(2 episodes, 2019),
Jonathan Watson
(2 episodes, 2019),
Kate Dennis
(1 episode, 2016),
Guillermo Navarro
(1 episode, 2016),
Scott Winant
(1 episode, 2016),
Craig Zisk
(1 episode, 2016),
Norberto Barba
(1 episode, 2017),
Michael Dowse
(1 episode, 2017),
David Evans
(1 episode, 2017),
Steph Green
(1 episode, 2017),
Maja Vrvilo
(1 episode, 2017),
Millicent Shelton
(1 episode, 2018), 2016
Jesse Custer (Dominic Cooper), a conflicted preacher in a small Texas town who merges with a creature that has escaped from heaven and develops the ability to make anyone do anything he says. Along with his ex-girlfriend, Tulip (Ruth Negga), and an Irish vampire named Cassidy (Joseph Gilgun), the three embark on a journey to literally find God (to make him answer for abandoning mankind....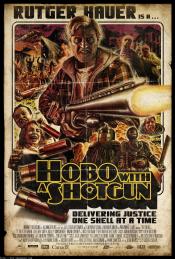 Hobo with a Shotgun
,
Jason Eisener
, 2011
Hobo With a Shotgun tells the story of a vigilante homeless man who pulls into a new city and finds himself trapped in urban chaos, a city where crime rules and where the city's crime boss reigns. Seeing an urban landscape filled with armed robbers, corrupt cops, abused prostitutes, and even a pedophile Santa, the Hobo goes about bringing justice to the city the best way he knows how - with a 20-gauge shotgun. Mayhem ensues when he tries to make...
La peau sur les os
,
Tom Holland
, 1996
Based on the best-seller, Stephen King's Thinner stars Robert John Burke (Robocop 3) and Joe Mantegna (House of Games) in a story of supernatural terror and countdown to the ultimate payback. A 109-year old gypsy (Michael Constantine, My Big Fat Greek Wedding), hell-bent on revenge, exacts a curse so shocking it compels its victim to gorge himself in an effort to avoid shrinking away to nothingness. With time running out and a torture so bizarre...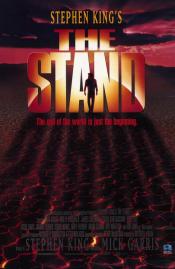 Le fléau
,
Mick Garris
(4 episodes, 1994), 1994
When a government-run lab accidentally lets loose a deadly virus, the population of the world is decimated. Survivors begin having dreams about two figures: a mystical old woman, or a foreboding, scary man. As the story tracks various people, we begin to realize that the two figures exemplify basic forces of good and evil, and the stage is set for a final confrontation between the representatives of each. ...