Filmography from : Shinsuke Sato
Director :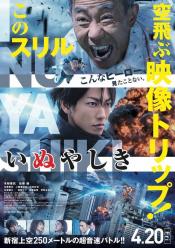 Inuyashiki
,
Shinsuke Sato
, 2018
Inuyashiki Ichirou is down on his luck. While only 58 years old, his geriatric looks often have him written off as a pathetic old man by the world around him and he's constantly ignored and disrespected by his family despite all that he's done to support them. On top of everything else, his doctor has revealed that he has cancer and it appears that he has little time left in this world. But just when it seems things couldn't get any worse, a...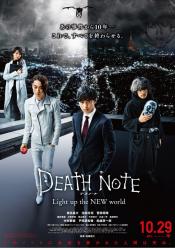 Death Note - Desu nôto: Light Up the New World
,
Shinsuke Sato
, 2016
10 years has passed since the confrontation between Kira and L. Again, Shinigami sends death notes to the ground and due to this, the world soon falls into chaos. Tsukuru (Masahiro Higashide) is a member of the Death Note special task force team with 6 other investigators including Matsuda who experienced the Kira case of 10 years ago. Mass murders caused by the death note takes place on Wall Street in the U.S., Shibuya in Japan and other...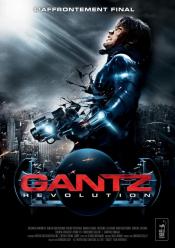 Gantz
,
Shinsuke Sato
, 2010
After trying to rescue a man on the subway tracks, two teens wake up in a room dominated by a mysterious black sphere that sends them to hunt down and kill aliens hiding on Earth....