Filmography from : So Yamamura
Actor :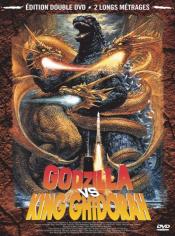 Gojira vs. Kingu Gidorâ
,
Kazuki Ohmori
,
Koji Hashimoto
(earlier film clips) (uncredited),
Katsumune Ishida
(earlier film clips) (uncredited), 1991
Time travellers from the 23rd century return to 1992 to warn Japan that Godzilla will cause a catastrophic nuclear incident in the 21st century and suggest a way to rid the world of him forever. They intend to go back to 1944, to Ragos Island, where a dinosaur was exposed to radiation from the Bikini H-Bomb test and became Godzilla. Upon completion of this task, King Ghidrah appears in 1992 and the visitors' true plan is discovered. They wish to...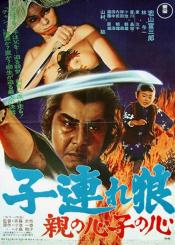 Kozure Ôkami: Oya no kokoro ko no kokoro
,
Buichi Saitô
, 1972
Forth film in the Lone Wolf and Cub series. Ogami is hired to kill a tattooed female assassin. Gunbei Yagyu, an enemy samurai, happens upon Ogami's son, and sees his chance for revenge....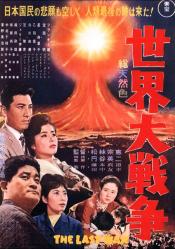 La dernière guerre de l'apocalypse
,
Shûe Matsubayashi
, 1961
This Japanese film speculates on the events which lead the U.S. and the Soviet Union into a nuclear Armageddon....