Filmography from : Steve Somers
Actor :
1408
,
Mikael Håfström
, 2007
The cynical and skeptical writer Mike Enslin writes books evaluating supernatural phenomena in hotels, graveyards and other haunted places, usually debunking the mystery. While writing his last book, he travels from Los Angeles to New York to spend one night in the evil room 1408 of the Dolphin Hotel, which is permanently unavailable for guests. The reluctant manager Mr. Gerald Olin objects to his request and offers an upgrade, expensive booze...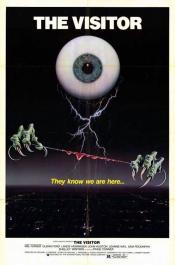 Stridulum
,
Giulio Paradisi
(as Michael J Paradise), 1979
John Huston stars as an intergalactic warrior who joins a cosmic Christ figure in battle against a demonic 8-year-old girl, and her pet hawk, while the fate of the universe hangs in the balance. Multi-dimensional warfare, pre-adolescent profanity and brutal avian attacks combine to transport the viewer to a state unlike anything they've experienced... somewhere between Hell and the darkest reaches of outer space....