Filmography from : Tatsuya Fujiwara
Actor :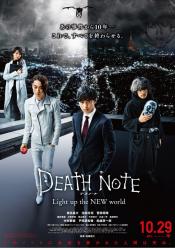 Death Note - Desu nôto: Light Up the New World
,
Shinsuke Sato
, 2016
10 years has passed since the confrontation between Kira and L. Again, Shinigami sends death notes to the ground and due to this, the world soon falls into chaos. Tsukuru (Masahiro Higashide) is a member of the Death Note special task force team with 6 other investigators including Matsuda who experienced the Kira case of 10 years ago. Mass murders caused by the death note takes place on Wall Street in the U.S., Shibuya in Japan and other...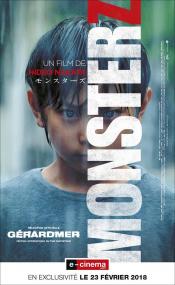 MONSTERZ: Monsutâzu
,
Hideo Nakata
, 2014
A battle between a man who can control people with a stare, and the only man he cannot control. When their fate cross, the survival battle begins. The two men with inevitable fate, who will survive ?...
Shield of Straw
,
Takashi Miike
, 2013
...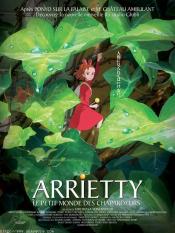 Arrietty: Le petit monde des chapardeurs
,
Hiromasa Yonebayashi
, 2010
14-year-old Arrietty and the rest of the Clock family live in peaceful anonymity as they make their own home from items "borrowed" from the house's human inhabitants. However, life changes for the Clocks when a human boy discovers Arrietty...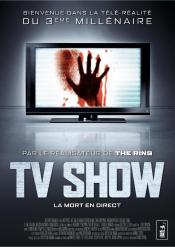 TV Show
,
Hideo Nakata
, 2010
Ten people who agree to take the same lucrative "job" find themselves locked in an underground complex and forced to play a murder game for seven days....
L: Change the World
,
Hideo Nakata
, 2008
...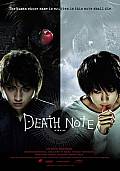 Death Note - Le film
,
Shûsuke Kaneko
, 2006
...
Death Note 2
,
Shûsuke Kaneko
, 2006
...
Battle royale 2: requiem
,
Kenta Fukasaku
,
Kinji Fukasaku
, 2003
Three years after the events in "Battle Royale," Shuya Nanahara (Tatsuya Fujiwara)is a well-known terrorist bent on bringing down the government. In response, they order the creation of the "Battle Royale 2" program, and send a class of junior-high students to catch and kill him....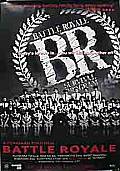 Battle Royale
,
Kinji Fukasaku
, 2000
In the beginning of the 21st Century, the economy of Japan is near a total collapse, with high rates of unemployment and students boycotting their classes. The government approves the Battle Royale Act, where one class is randomly selected and the students are sent to an island wearing necklaces with few supplies and one weapon. After three days, they have to kill each other and the survivor wins his or her own life as a prize. The 42 students...