Filmography from : Ted Ferguson
Actor :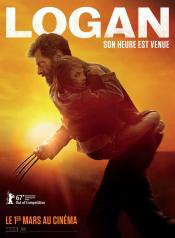 Logan
,
James Mangold
, 2017
In 2029 the mutant population has shrunken significantly and the X-Men have disbanded. Logan, whose power to self-heal is dwindling, has surrendered himself to alcohol and now earns a living as a chauffeur. He takes care of the ailing old Professor X whom he keeps hidden away. One day, a female stranger asks Logan to drive a girl named Laura to the Canadian border. At first he refuses, but the Professor has been waiting for a long time for her...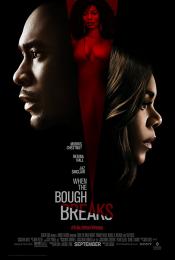 When the Bough Breaks
,
Jon Cassar
, 2016
John and Laura Taylor (Morris Chestnut and Regina Hall) are a young, professional couple who desperately want a baby. After exhausting all other options, they finally hire Anna (Jaz Sinclair), the perfect woman to be their surrogate - but as she gets further along in her pregnancy, so too does her psychotic and dangerous fixation on the husband. The couple becomes caught up in Anna's deadly game and must fight to regain control of their future...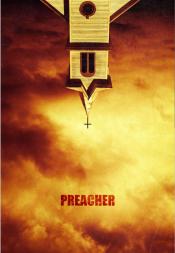 Preacher
,
Michael Slovis
(7 episodes, 2016-2018),
Evan Goldberg
(4 episodes, 2016-2017),
Seth Rogen
(4 episodes, 2016-2017),
Wayne Yip
(4 episodes, 2017-2018),
Sam Catlin
(3 episodes, 2016-2019),
Michael Morris
(3 episodes, 2016-2018),
John Grillo
(3 episodes, 2018-2019),
Kevin Hooks
(3 episodes, 2018-2019),
Laura Belsey
(2 episodes, 2018-2019),
Iain B MacDonald
(2 episodes, 2019),
Jonathan Watson
(2 episodes, 2019),
Kate Dennis
(1 episode, 2016),
Guillermo Navarro
(1 episode, 2016),
Scott Winant
(1 episode, 2016),
Craig Zisk
(1 episode, 2016),
Norberto Barba
(1 episode, 2017),
Michael Dowse
(1 episode, 2017),
David Evans
(1 episode, 2017),
Steph Green
(1 episode, 2017),
Maja Vrvilo
(1 episode, 2017),
Millicent Shelton
(1 episode, 2018), 2016
Jesse Custer (Dominic Cooper), a conflicted preacher in a small Texas town who merges with a creature that has escaped from heaven and develops the ability to make anyone do anything he says. Along with his ex-girlfriend, Tulip (Ruth Negga), and an Irish vampire named Cassidy (Joseph Gilgun), the three embark on a journey to literally find God (to make him answer for abandoning mankind....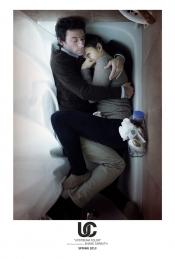 Upstream Color
,
Shane Carruth
, 2013
Kris is attacked one night, and hypnotized, using a grub with hypnotic properties, administered by a thief. She follows the thief's instructions to give him everything, even taking out loans. After the worms are extracted, she wakes up to find her life ruined. She's lost her job, her finances are destroyed. Years later, she meets Jeff whom she may have a lot in common with....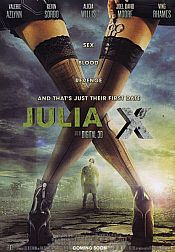 Julia X
,
PJ Pettiette
, 2011
Julia X' sets out to be a trashy good time but comes away unjustifiably smug and a bore. The humor falls flat, the cinematography and set design is hideous and cheap (two pipes show up in one of the house's bedroom more than once, making the set look like a boiler room) and - worst of all - the characters are unredeemable and hateful. Pettiette's commentary on the sexes is meaningless, mean and the most misogynistic thing to hit the big screen...
Piège de verre
,
George Mendeluk
, 2010
...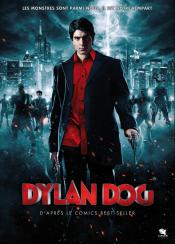 Dylan Dog
,
Kevin Munroe
, 2010
The adventures of supernatural private eye, Dylan Dog, who seeks out the monsters of the Louisiana bayou in his signature red shirt, black jacket, and blue jeans....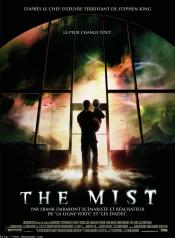 The Mist
,
Frank Darabont
, 2007
A freak storm unleashes a species of bloodthirsty creatures on a small town, where a small band of citizens hole up in a supermarket and fight for their lives....
Mr. Brooks
,
Bruce A Evans
, 2007
...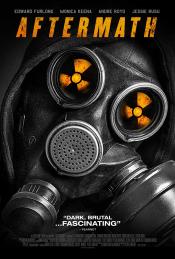 Aftermath
,
Péter Engert
(as Peter Engert), 0
The devastating horror of a nuclear apocalypse is now reality and nine desperate strangers find themselves clinging to life in a farmhouse cellar, while radioactive fallout descends on the darkened world above. These would-be survivors face the nightmare of dwindling supplies, poisonous air and the greatest threat of all — the hordes of zombie-like refugees who want in. With each dying day, their choice becomes clearer — stay and let the...