Filmography from : Tomoro Taguchi
Actor :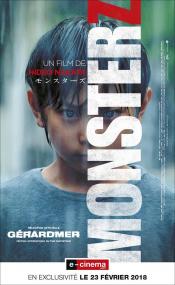 MONSTERZ: Monsutâzu
,
Hideo Nakata
, 2014
A battle between a man who can control people with a stare, and the only man he cannot control. When their fate cross, the survival battle begins. The two men with inevitable fate, who will survive ?...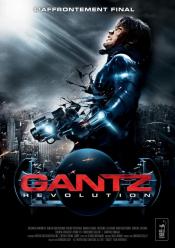 Gantz
,
Shinsuke Sato
, 2010
After trying to rescue a man on the subway tracks, two teens wake up in a room dominated by a mysterious black sphere that sends them to hunt down and kill aliens hiding on Earth....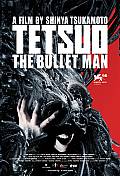 Tetsuo: The Bullet Man
,
Shin'ya Tsukamoto
, 2009
Calm office worker Anthony, son of an American father and a Japanese mother, lives in Tokyo with his wife, Yuriko, and their little son Tom. Since Anthony's mother died of cancer, his scientist father has been overly fearful for his son's and grandson's health and rigidly subjects Anthony and Tom to monthly physicals. Walking home one day, Tom is killed in a hit and run before Anthony's eyes. Losing their boy pushes Yuriko over the edge and...
Kami no hidarite akuma no migite
,
Shûsuke Kaneko
, 2006
What's scary is being a human being, and what's scary is being myself. Truly horrifying things reside inside oneself. The work asks if you can stand the inescapable terror....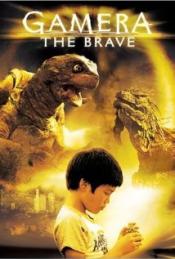 Chiisaki yûsha-tachi: Gamera
,
Ryuta Tasaki
, 2005
In 1973, Gamera sacrifices his life to rid the world of the Gyaos once and for all. Three years later, a small boy who witnessed the event named Toru finds a mysterious egg. From it, hatches a small Turtle. Toru and his friends raise the turtle, who turns out to be a small Gamera. After a new man eating creature named Zedus, it's up to the small Gamera to save the world as the previous Gamera had done before. ...
Rokugatsu no hebi
,
Shin'ya Tsukamoto
, 2002
Rinku is a suicide-prevention counselor, living with her husband Shigehiko. He's older than she, scrubbing things constantly, sexually indifferent. They sleep apart. During Tokyo's rainy season, Iguchi, a photographer Rinku has counseled by phone, sends her pictures he has taken through her skylight: she's wearing a short skirt, masturbating. He offers her the negatives if she'll follow his instructions. She's humiliated and agrees. He tells her...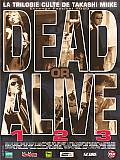 Dead or Alive 2: Tôbôsha
,
Takashi Miike
, 2000
Two contract killers cross paths in the middle of the same job and realize they are childhood friends. Together they take a break from killing and visit the small island they once called home. After reflecting on their past lives they decided to team up and use their talents in killing for good... much to the upset of the crime syndicates....
Sôseiji
,
Shin'ya Tsukamoto
, 1999
Yukio is living a charmed life: he is a respected young doctor with a successful practice and a beautiful wife. His only problem is that his wife is suffering from amnesia, and her past is unknown. Things begin to fall apart, however, when both his parents die suddenly, killed by a mysterious stranger with Yukio's face. Only when Yukio confronts this stranger will the mystery of his identity, and his wife's past, be revealed. ...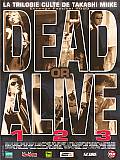 Dead or Alive: Hanzaisha
,
Takashi Miike
, 1999
In Japan, after a massacre of Japanese and Chinese gangsters, the tough and persistent Detective Jojima is in charge of the investigations, while dealing with a personal family problem. His daughter needs to be submitted to a surgery and he needs to raise twenty millions yens urgently. He finds that the Chinese descendant Ryuichi has associated to a Taiwanese drug dealer and is eliminating the competition. In the end, their confrontation becomes...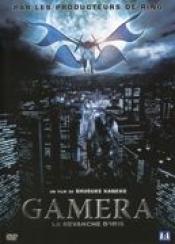 Gamera 3
,
Shûsuke Kaneko
, 1999
This final installment of the recent Gamera trilogy begins with schoolgirl Ayana discovering a large egg in a cave that, according to legend, houses demons. The egg hatches into a small monster, which Ayana decides to raise and quickly develops as psychic bond with. As Ayana's monster, named Iris, grows to adulthood, the flying turtle Gamera begins to take an interest in this new potential threat. Who will be the victor in the final battle, and...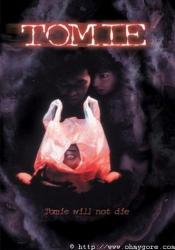 Tomie
,
Ataru Oikawa
, 1998
Following some trauma in her past that has since been repressed, a young woman is trying to recover her memories with the help of a psychiatrist. During her hypnosis sessions, she repeats the name "Tomie" but is unable to recall where she knows it from. Meanwhile, a police detective is investigating a string of brutal murders, where he also runs across the name "Tomie." How are two connected?...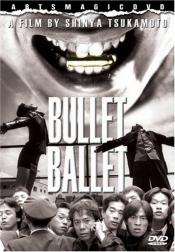 Bullet Ballet
,
Shin'ya Tsukamoto
, 1998
A man sees his life changed for ever when his fiancee shoots herself. Baffled, he wants by all means to obtain such a weapon of destruction and he finds himself caught in a violent group of young vicious punks. They first beat him severely and then he seeks revenge with his fist, then with a gun. ...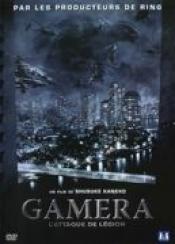 Gamera, l'attaque de la légion
,
Shûsuke Kaneko
, 1996
A strange meteor lands in Japan unleashing hundreds of insect-like "legion" creatures which find their way into Tokyo. When the military fails to control the situation, Gamera shows up to deal with the ever-evolving space adversary....
Tokyo Fist
,
Shin'ya Tsukamoto
, 1995
...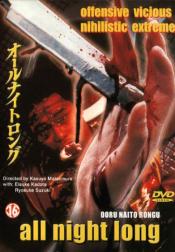 Ooru naito rongu
,
Katsuya Matsumura
, 1992
Three Japanese youths descend into the violent realm of the Tokyo night life after witnessing a brutal murder....
Tetsuo II: Body Hammer
,
Shin'ya Tsukamoto
, 1992
...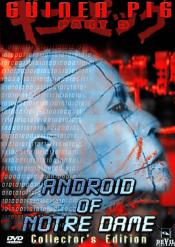 The guinea pig 2: Nôtoru Damu no andoroido
,
Kazuhito Kuramoto
, 1989
...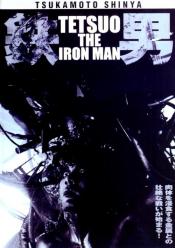 Tetsuo
,
Shin'ya Tsukamoto
, 1989
A strange man known only as the "metal fetishist", who seems to have an insane compulsion to stick scrap metal into his body, is hit and possibly killed by a Japanese "salaryman", out for a drive with his girlfriend. The salaryman then notices that he is being slowly overtaken by some kind of disease that is turning his body into scrap metal, and that his nemesis is not in fact dead but is somehow masterminding and guiding his rage and...