Filmography from : Toshiya Fujita
Director :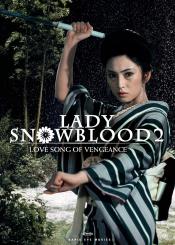 Shurayukihime: Urami koiuta
,
Toshiya Fujita
, 1974
Lady Snowblood (Shurayuki-hime) is caught by the police and sentenced to death for her crimes (in Lady Snowblood I). As she is sent to the gallows she is rescued by the secret police who offer her a deal to assassinate some revolutionaries....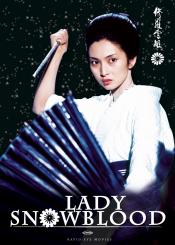 Lady Snowblood
,
Toshiya Fujita
, 1973
Yuki's family is nearly wiped out before she is born due to the machinations of a band of criminals. These criminals kidnap and brutalize her mother but leave her alive. Later her mother ends up in prison with only revenge to keep her alive. She creates an instrument for this revenge by purposefully getting pregnant. Though she dies in childbirth, she makes sure that the child will be raised as an assassin to kill the criminals who destroyed her...
Actor :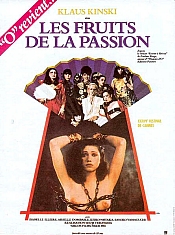 Les fruits de la passion
,
Shûji Terayama
, 1981
The story takes place in Shanghai. A girl loves a rich and much older man (played by Kinski). She is willing to do everything he wants to show her love, but he is playing a sick game with her. As part of this game he sends her to a Chinese brothel. A poor young boy sees her and falls in love with her. To get the money needed to sleep with her, he joins "the revolution". Additionally the movie shows the fate of some of the other prostitutes....