Filmography from : Tulio Demicheli
Director :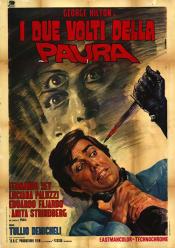 Coartada en disco rojo
,
Tulio Demicheli
(as Tulio Demichelli), 1972
A professor's wife falls in love with her husband's assistant. When she learns he's planning to move to another city, she does everything she can to avoid it, with no success. Soon afterwards, he's found dead, in obscure circumstances....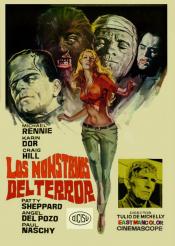 Los monstruos del terror
,
Tulio Demicheli
(as Tulio Demichelli),
Hugo Fregonese
(uncredited),
Antonio Isasi-Isasmendi
(finished) (uncredited),
Eberhard Meichsner
(uncredited), 1970
Aliens from a dying world plot to conquer earth by praying on man's superstitions. Bringing two dead scientists (Michael Rennie and Karin Dor) back to life, they use their knowledge to re-animate various earth monsters, including the werewolf Waldemar Daninsky, Frankenstein's monster (both played by Jacinto Molina), the mummy Tao-Tet, and the vampire Count de Meirhoff. ...