Filmography from : Wayne Dehart
Actor :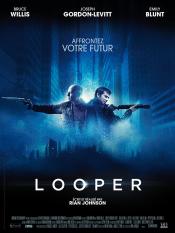 Looper
,
Rian Johnson
, 2012
In 2074, when the mob wants to get rid of someone, the target is sent 30 years into the past, where a hired gun awaits. Someone like Joe, who one day learns the mob wants to 'close the loop' by transporting back Joe's future self. ...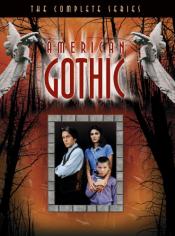 American Gothic
,
Lou Antonio
(4 episodes, 1995-1998),
Michael Nankin
(2 episodes, 1995-1996),
Doug Lefler
(2 episodes, 1996-1998),
Oz Scott
(2 episodes, 1996-1998),
James Frawley
(2 episodes, 1996),
Michael Lange
(2 episodes, 1996),
Mike Binder
(1 episode, 1995),
Jim Charleston
(1 episode, 1995),
James A Contner
(1 episode, 1995),
Michael Katleman
(1 episode, 1995),
Peter O'Fallon
(1 episode, 1995),
Mel Damski
(1 episode, 1996),
Bruce Seth Green
(1 episode, 1996),
Elodie Keene
(1 episode, 1996),
Nick Marck
(unknown episodes), 1995
American Gothic is a horror/drama/thriller series set in the heart of South Carolina in a small town called Trinity. In this town not everyone is as they seem and everyone seems to follow their leader, Sheriff Lucas Buck. Lucas's son, Caleb Temple, was brought up by another family and was lead to believe that a man called Gage was his father. The local doctor, Matt Crower, gets curious when suddenly the Sheriff wants everything to do with Caleb....
RoboCop 2
,
Irvin Kershner
, 1990
After a successful deployment of the Robocop Law Enforcement unit, OCP sees its goal of urban pacification closer and closer. But as this develops, a new narcotic known as "Nuke" invades the streets, leaded by God-delirious leader Kane. As this whole menace grows, it may even prove to be too much for Murphy to handle. OCP tries to replicate the success of the first unit, but ends up in failed prototypes with suicidal issues... until Dr. Faxx,...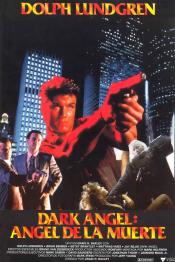 Dark Angel
,
Craig R Baxley
, 1990
Jack Caine (Dolph Lundgren) is a Houston vice cop who's forgotten the rule book. His self-appointed mission is to stop the drugs trade and the number one supplier Victor Manning. Whilst involved in an undercover operation to entrap Victor Manning, his partner gets killed, and a sinister newcomer enters the scene... Along with F.B.I. agent Lawrence Smith, the two investigate a spate of mysterious deaths; normal non-junkies dying of massive heroin...