Filmography from : Yoshiaki Kobayashi
Director :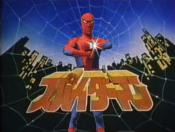 Supaidâman
,
Takaharu Saeki
(10 episodes, 1978-1979),
Yoshiaki Kobayashi
(7 episodes, 1978-1979),
Kimio Hirayama
(2 episodes, 1978),
Katsuhiko Taguchi
(2 episodes, 1978),
Koichi Takemoto
(2 episodes, 1978),
Hideo Tanaka
(1 episode, 1978), 1978
To fight against the evil Iron Cross Army, led by the space emperor Professor Monster, a daredevil motorcyclist transforms into the famous Marvel Superhero, with a racecar and giant transforming robot at his disposal. ...
Actor :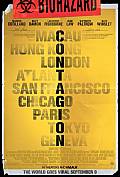 Contagion
,
Steven Soderbergh
, 2011
Contagion follows the rapid progress of a lethal airborne virus that kills within days. As the fast-moving epidemic grows, the worldwide medical community races to find a cure and control the panic that spreads faster than the virus itself. At the same time, ordinary people struggle to survive in a society coming apart....