Filmography from : Yukihiro Haruzono
Actor :
Brutal
,
Takashi Hirose
, 2017
...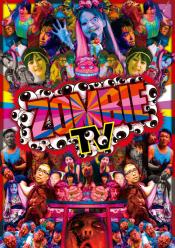 Zombie TV
,
Maelie Makuno
,
Yoshihiro Nishimura
,
Naoya Tashiro
, 2013
...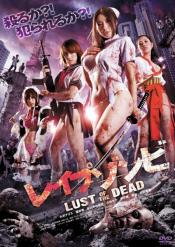 Reipu zonbi: Lust of the dead
,
Naoyuki Tomomatsu
, 2012
...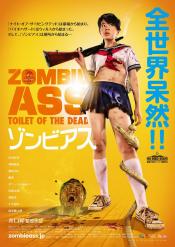 Zombie Ass: The Toilet of the Dead
,
Noboru Iguchi
, 2011
Wracked with guilt over the suicide of her sister Ai, who was tormented by high school bullies, pretty yong karate student Megumi accompanies a group of older friends on a trip into the woods: smart girl Aya, her druggie boyfriend Tak, big-boobed model Maki, and nerdy Naoi. Things start to go badly when Maki finds a parasitical worm inside a fish they catch – and wolfs it down alive, in the hope that it'll help keep her skinny! And...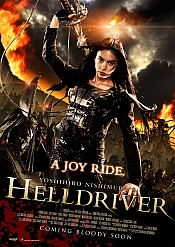 Helldriver
,
Yoshihiro Nishimura
, 2010
WELCOME TO ZOMBIE WORLD! An alien-spawned, mysterious mist blankets the northern half of Japan, transforming those who inhale it into ravenous, flesh-eating zombies hell-bent on devouring the surviving human population. Plunged into chaos, Japan is torn in two--the southern half of the country, where the populace remains untouched by the deadly gas, lives behind a heavily-fortified wall, while the northern half is a lawless, zombie-infected...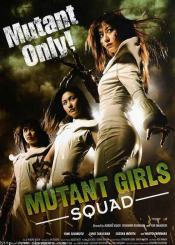 Sentô shôjo: Chi no tekkamen densetsu
,
Noboru Iguchi
,
Yoshihiro Nishimura
,
Tak Sakaguchi
, 2010
Rin is a seemingly normal Japanese high school girl, but on her sixteenth birthday, everything in her life changes when government special forces break into her home. After witnessing her mother's face blown into bits and her father's severed head falling into her birthday cake, Rin's dormant mutant abilities are awakened: her arm transforms into a sharp, knife-encrusted claw, and a moment later, she finds herself standing in a pool of...