Filmography from : Aaron Manning
Actor :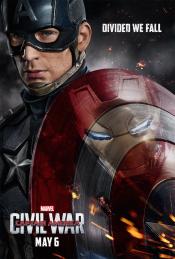 Captain America: Civil War
,
Anthony Russo
,
Joe Russo
, 2016
Marvel's Captain America: Civil War finds Steve Rogers leading the newly formed team of Avengers in their continued efforts to safeguard humanity. But after another incident involving the Avengers results in collateral damage, political pressure mounts to install a system of accountability, headed by a governing body to oversee and direct the team. The new status quo fractures the Avengers, resulting in two camps—one led by Steve Rogers and...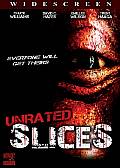 Slices
,
Lenny Lenox
(segment 'Turnout'),
Neil McCurry
(segment 'Night Screams'),
Lance Polland
(segment 'The Range'),
Steven Richards
(segment 'Dead Letters'),
Vito Trabucco
(segment 'The Exterminator') (wrap around segments), 2008
Follow the journey of The Insomniac (Matthew Olivo of Repulsion) - sleepless nights have been taking their toll. Professor Lucius Phibes (Trent Haaga) presents the Theater of the Macbre, a full night of chilling films, as The Insomniac slowly discovers that the narrow line between fantasy and reality is slipping away. This tasty horror awaits the fan of anthology chillers with this five-story fright film. A wealthy businessman is kidnapped by...