Filmography from : Ahmed Osman
Actor :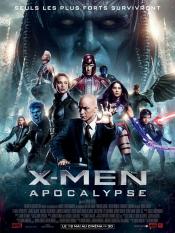 X-Men: Apocalypse
,
Bryan Singer
, 2016
Since the dawn of civilization, he was worshiped as a god. Apocalypse, the first and most powerful mutant from Marvel's X-Men universe, amassed the powers of many other mutants, becoming immortal and invincible. Upon awakening after thousands of years, he is disillusioned with the world as he finds it and recruits a team of powerful mutants, including a disheartened Magneto, to cleanse mankind and create a new world order, over which he will...
The Awakening
,
Mike Newell
, 1980
An American archaeologist (Charlton Heston) is in Egypt with his pregnant wife, searching for the tomb of a long-lost Egyptian queen. At the same moment he discovers the tomb and opens it's accursed seal, his wife gives birth to his daughter. Years later it transpires that the malevolent spirit of the Egyptian queen left the tomb just as he was entering, and possessed his baby girl. As the truth becomes clear, the archaeologist realises that he...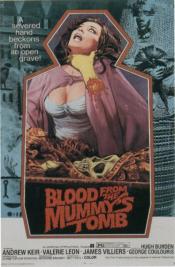 Blood from the Mummy's Tomb
,
Seth Holt
,
Michael Carreras
(uncredited), 1971
On the night before her anniversary, Margaret Fuchs (Valerie Leon) receives an ancient Egyptian ring with a red stone as a birthday gift from her father, Prof. Julian Fuchs (Andrew Keir). Margaret has frequent nightmares about an expedition in Egypt with five members, including her father, finding the tomb of Queen Tera, an evil sorcerer with a severed hand. The members collect the sarcophagus with a totally preserved mummy, the severed hand...