Filmography from : Akihiro Ugajin
Actor :
Dai-Nihonjin
,
Hitoshi Matsumoto
, 2007
An eccentric man aged about 40 lives alone in a decrepit house in Tokyo. He periodically transforms into a giant, about 30 meters tall, and defends Japan by battling similarly sized monsters that turn up and destroy buildings. The giant and the monsters are computer-generated....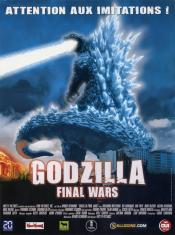 Gojira: Fainaru uôzu
,
Ryûhei Kitamura
, 2004
Evil Space Aliens called the Xilians unleashes all the Earth's monsters to lay waste to most of the world's major cities, including Tokyo, New York, Sydney, Shanghai and Paris. It is up to Godzilla and the Earth Defense Force to vanquish the monsters and aliens to rescue the world in the ultimate "Save the Earth" battle....
Ju-rei: Gekijô-ban - Kuro-ju-rei
,
Kôji Shiraishi
, 2004
Japanese school girls die violently after seeing a man wearing a black hood....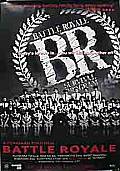 Batoru rowaiaru
,
Kinji Fukasaku
, 2000
In the beginning of the 21st Century, the economy of Japan is near a total collapse, with high rates of unemployment and students boycotting their classes. The government approves the Battle Royale Act, where one class is randomly selected and the students are sent to an island wearing necklaces with few supplies and one weapon. After three days, they have to kill each other and the survivor wins his or her own life as a prize. The 42 students...