Filmography from : Al Cliver
Actor :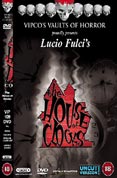 La casa nel tempo
,
Lucio Fulci
, 1989
A gang of vicious young punks break into the house of an elderly couple, terrorize, and then murder them. Suddenly, the clocks in the house begin to run backwards, and the dead come back for revenge!...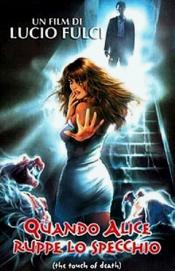 Soupçons de mort
,
Lucio Fulci
, 1988
A moody, middle-aged gigolo kills off women after he gets bored with dating them and uses their body parts for trophies and for consumption....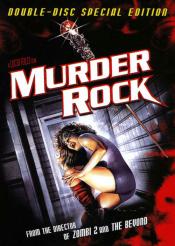 Murderock
,
Lucio Fulci
, 1984
A series of murders rock a dance academy in New York in which the mysterous directress, Candice, sets out to find the kiler, with a little assistance from a shady male model, named George, who has a hidden agenda for her as does she for him. ...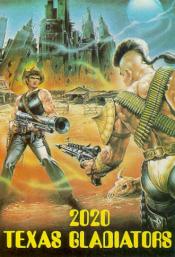 2020 Texas Gladiators
,
Joe D'Amato
(as Kevin Mancuso) (action scenes),
George Eastman
(uncredited), 1983
The year is 2020 and the setting is post-nuclear holocaust Texas. It's a dusty, nasty world now as can be seen in the opening scenes when a gang of outlaws rape and murder innocent nuns at a mission. They then crucify the priest. Their debauched reveling is interrupted by roving rangers who engage the villains in a blood-soaked, bone crunching fight. The rangers manage to save a terrified young woman from the melee, and the heroic leader and she...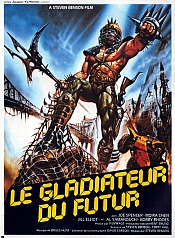 Le gladiateur du futur
,
Joe D'Amato
(as Steven Benson), 1983
A telepathic mutant recruits a post-World War III TV game-show warrior to lead her band of mutants to safety....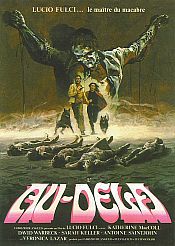 L'au-delà
,
Lucio Fulci
, 1981
...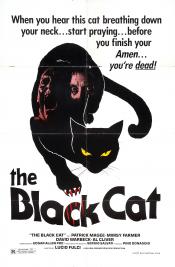 Le Chat noir
,
Lucio Fulci
, 1981
Robert Miles is a psychic that can communicate with the dead. He also has the ability to control the mind of his cat (who incidentally is black). He uses the cat to take vengeance upon his enemies. A photographer who happen to be working for the local constables begins to notice cat scratches on some of the accident victims that are turning up. She pays a visit to Miles (kitty just happens to be present) and conveys her suspicions of the cat's...
Mondo cannibale
,
Jesús Franco
(as Jess Franco),
Francesco Prosperi
(as Franco Prosperi), 1980
Doctor Taylor, his wife Elizabeth and their teenage daughter Lana go to an isolated hospital in the Brazilean jungle, close to the Amazon river; they are attacked by savages and he sees them kill and eat his wife, and abduct the girl. Taylor manages to get back to civilization, but he needs psychiatric help; only Doctor Ana believes his story about cannibals, and takes the risk of going with him and a few rich people who can pay for a safari in...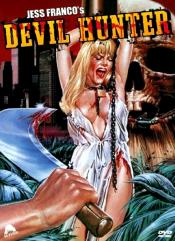 Chasseur de l'enfer
,
Jesús Franco
(as Clifford Brown), 1980
The story is set amongst jungle tribes that live in fear of the devil. Laura Crawford is a model who gets kidnapped by a gang of thugs whilst working in South America. They take her into the jungle and demand a huge ransom. Laura is guarded by some ridiculous looking native who calls himself "The Devil" and has to go through all manner of unpleasantries until the gang get their ransom. Chained maidens are offered in supplication and the devil...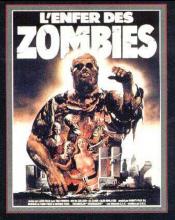 L'Enfer de Zombies
,
Lucio Fulci
, 1979
A sail boat arrives in New York without a living soul but a zombie that attacks two guards from the Coast Guard. The daughter of the owner of the ship, Anne Bowles (Tisa Farrow), requests information about her missing father that was in the Antilles to the detectives that are investigating the crime without success. She meets the journalist Peter West (Ian McCulloch) and they decide to investigate what might have happened to her father. They...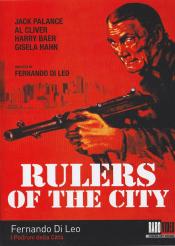 Mister Scarface
,
Fernando Di Leo
, 1976
Tony, a mob loan collector, is dissatisfied with his station in life. Though he dreams of one day being rich, he is stuck with the dead-end job of beating up borrowers who fall behind in their payments. After meeting up with Napoli, another mob enforcer who's just been fired from his job, the two hatch a plan. Together, they will con mob boss Manzari out of a fortune, after which they can retire and live in luxury. Manzari, however, is not about...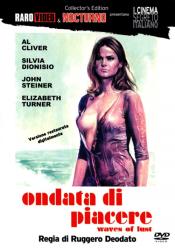 Una ondata di piacere
,
Ruggero Deodato
, 1975
A young couple becomes embroiled with the personal problems of another couple on a yacht moored off Sicily during a turbulent weekend of fun, games, sex games, betrayal, spouse abuse, and murder....