Filmography from : Francesco Prosperi
Director :
Mondo cannibale
,
Jesús Franco
(as Jess Franco),
Francesco Prosperi
(as Franco Prosperi), 1980
Doctor Taylor, his wife Elizabeth and their teenage daughter Lana go to an isolated hospital in the Brazilean jungle, close to the Amazon river; they are attacked by savages and he sees them kill and eat his wife, and abduct the girl. Taylor manages to get back to civilization, but he needs psychiatric help; only Doctor Ana believes his story about cannibals, and takes the risk of going with him and a few rich people who can pay for a safari in...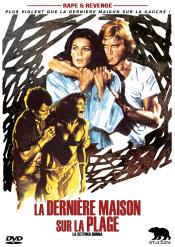 La settima donna
,
Francesco Prosperi
(as Franco Prosperi), 1978
Sister Cristina (Florinda Bolkan) plays a nun who takes the teenage girls in her care to a remote house where they rehearse A Midsummer Night's Dream. Three thugs show up, brutally raping and terrorizing the girls, killing one by raping her with a cane, until Bolkan renounces her teachings and seeks bloody revenge. ...
Writer :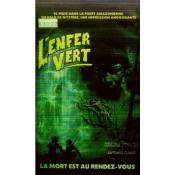 Paradiso infernale
,
Antonio Climati
, 1988
Four friends head into the jungle to locate a lost professor but instead face off against treasure hunters who are torturing and killing natives....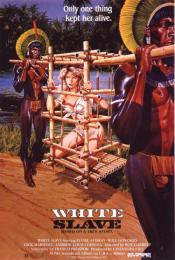 Schiave bianche - Violenza in Amazzonia
,
Mario Gariazzo
(as Roy Garrett), 1985
A young woman seeks vengeance and finds love when her parents are killed in the Amazon and she is taken prisoner by an indigenous tribe of headhunters....
La ragazza che sapeva troppo
,
Mario Bava
, 1963
Nora is a young tourist traveling through Rome which takes a sudden turn when she witnesses a murder by a serial killer that the police have sought for years for the so-called Alphabet Killings, and Nora soon finds herself in way-over-her-head trouble when the police want her cooperation to catch the killer while the mystery killer soon targets her for his next victim....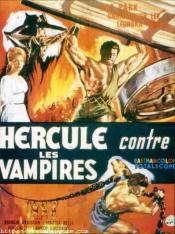 Ercole al centro della Terra
,
Mario Bava
, 1961
Upon his return from battle in the previous film, the great warrior Hercules learns that his lover, Daianara, has lost her senses. Acording of the oracle Medea, Dianara's only hope is the Stone of Forgetfulness which lies deep in the realm of Hades. Hercules, with two companions, Theseus and Telemachus, embarks on a dangerous quest for the stone, while he is unaware that Dianara's guardian, King Lico, is the one responsible for her condition and...