Filmography from : Alberto Dalbes
Actor :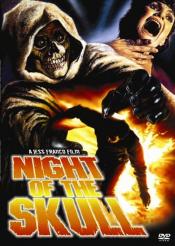 La noche de los asesinos
,
Jesús Franco
, 1974
Horror mystery about the residents of a Louisiana castle who are being murdered by a masked killer. When the family arrives for the reading of Marion's will, his wife is strapped to the face of a cliff and drowned by the tide. More murders follow, and as Inspector Bore (Vicente Roca) investigates, he discovers some dark secrets in the family's past....
La maldición de Frankenstein
,
Jesús Franco
(as Jess Franco), 1973
...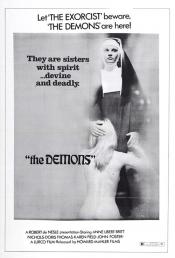 Les démons
,
Jesús Franco
(as Clifford Brown), 1973
A group of nun's become possessed by demons and are then tortured in a dungeon of horrors during the inquisition....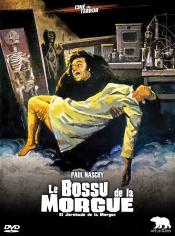 El jorobado de la Morgue
,
Javier Aguirre
, 1973
Paul Naschy plays a hunchback with below average intelligence who works at the morgue. He is in love with a sickly girl who happens to be the only person who is kind to him. Each day he brings her flowers until the day she dies. He never really accepts her death and believes she is just sleeping. The girl eventually ends up at the morgue where she is being prepared for burial. Naschy's character flips out at the desecration of the girls body and...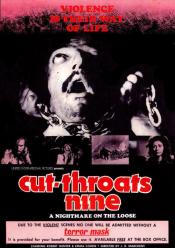 Condenados a vivir
,
Joaquín Luis Romero Marchent
(as Joaquin Romero Marchent), 1972
A wagon load of convicts on their way to prison is being escorted through the mountains by a cavalry troop. They are attacked by a bandit gang, and only a sergeant, his beautiful young daughter and an assortment of seven sadistic, murderous prisoners survive, and they are left without horses or a wagon. The sergeant must find a way to get his prisoners to their destination while protecting his daughter, watching out for the still pursuing...
Drácula contra Frankenstein
,
Jesús Franco
, 1972
Dracula kills another innocent victim and Dr. Seward decides it's time to wipe him off the face of the earth. Armed with a hammer and a wooden stake, he arrives at Castle Dracula and duly dispatches the vampire Count. Next day, however, Dr. Frankenstein arrives with his assistant, Morpho, and a large crate containing the monster. Using the blood of a pub singer who has been abducted by his creation, the doctor brings Dracula back to life and...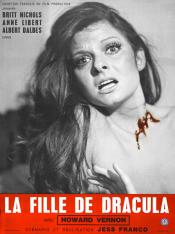 La fille de Dracula
,
Jesús Franco
(as Jess Franco), 1972
A young woman visits her gravely ill grandmother at the family estate. On her death bed, the old woman reveals to her granddaughter the family curse: they're all vampires. The young woman decides to move into the estate with her uncle and her cousin, and soon finds herself falling victim to the curse....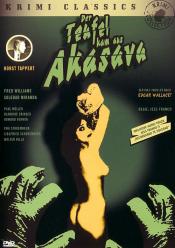 Der Teufel kam aus Akasava
,
Jesús Franco
(as Jess Frank), 1971
A mineral is discovered which can turn metal to gold or humans into zombies. When the mineral is stolen, secret agents are sent in to get the mineral back!...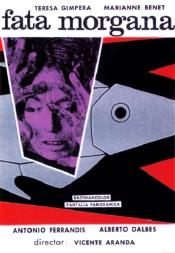 Fata/Morgana
,
Vicente Aranda
, 1966
Set in a town that, for reasons unknown and never revealed to the audience, is being abandoned, the story centers around supermodel Gim. A pre-credits opening sequence reveals that five years ago, a woman was murdered; her killer never found. Why was she murdered? Because she was born to be a victim, in the same way many are born to be killers. The sequence (which is illustrated in a sort of pseudo-comic book form, similar to certain scenes in...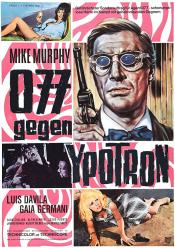 Agente Logan - missione Ypotron
,
Giorgio Stegani
(as George Finley), 1966
Doctor Morrow, a scientist who works for NASA, has mysteriously disappeared and the agent Lemmy Logan is in charge of the case....
Estambul 65
,
Antonio Isasi-Isasmendi
(as Antonio Isasi), 1965
...