Filmography from : Alf Joint
Actor :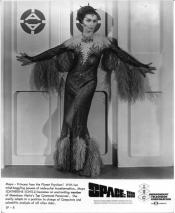 Space: 1999
,
Charles Crichton
(14 episodes, 1975-1976),
Ray Austin
(9 episodes, 1975-1976),
Tom Clegg
(5 episodes, 1976-1977),
David Tomblin
(4 episodes, 1975-1976),
Bob Kellett
(3 episodes, 1975-1976),
Val Guest
(3 episodes, 1976-1977),
Lee H Katzin
(2 episodes, 1975),
Bob Brooks
(2 episodes, 1976-1977),
Peter Medak
(2 episodes, 1976-1977),
Kevin Connor
(2 episodes, 1976),
Robert Lynn
(2 episodes, 1976), 1977
In 1999, Moonbase Alpha, nestled in the Lunar crater Plato, is a scientific research colony and watchdog over silos of atomic waste from Earth stored on the Moon's far side. On September 13, 1999, magnetic energy builds to cause an explosive chain-reaction of the waste, blasting the Moon out of Earth orbit and off the plane of the ecliptic, out of the Solar System. The inhabitants of Moonbase Alpha are unable to return to Earth and must survive...
Witchfinder General
,
Michael Reeves
, 1968
...

The Lost Continent
,
Michael Carreras
,
Leslie Norman
(uncredited), 1968
This film starts out like the Love Boat on acid, as a cast of varied characters, with various issues, take Captain Eric Portman's leaky cargo ship to escape their troubles. When a violent storm strikes, the ship is swept into the Sargasso Sea and our heroes find themselves trapped on an island of man-eating seaweed, populated by giant monster crabs and some Spanish conquistadors who think the Inquisition is still on. Features songs and music by...
The Sorcerers
,
Michael Reeves
, 1967
The great hypnotist Professor Montserrat has developed a technique for controlling the minds, and sharing the sensations, of his subjects. He and his wife Estelle test the technique on Mike Roscoe, and enjoy 'being' the younger man. But Estelle soon grows to love the power of controlling Roscoe, and the vicarious pleasures that provides. How far will she go, and can the Professor restrain her in time?...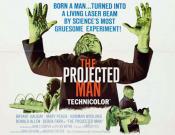 The Projected Man
,
Ian Curteis
,
John Croydon
(co-director) (uncredited), 1966
A scientist experimenting with matter transmission from place to place by means of a laser beam suddenly decides to use himself as a test specimen. But the process goes awry, and one side of his body becomes hideously deformed and instantly lethal to anyone it touches....