Filmography from : Kevin Connor
Director :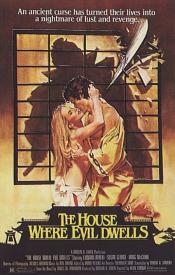 Fantômes à louer
,
Kevin Connor
, 1982
A young American family moves to a House in Kyoto, Japan. It turns out to be haunted by the ghosts of a woman and her lover, who were killed by the woman's husband, as well as the ghost of the husband, who killed himself afterward....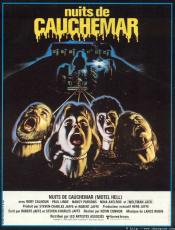 Nuits de cauchemar
,
Kevin Connor
, 1980
Farmer Vincent kidnaps unsuspecting travellers and is burying them in his garden. Unfortunately for his victims, they are not dead. He feeds his victims to prepare them for his roadside stand. His motto is: It takes all kinds of critters...to make Farmer Vincents fritters. The movie is gory, but is also a parody of slasher movies like Last House on the Left. ...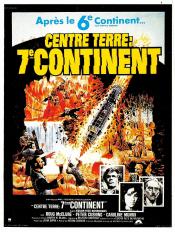 Centre Terre : 7ᵉ Continent
,
Kevin Connor
, 1976
A Victorian era scientist and his assistant take a test run in their Iron Mole drilling machine and end up in a strange underground labyrinth ruled by a species of giant telepathic bird and full of prehistoric monsters and cavemen....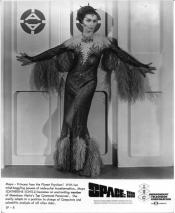 Cosmos 1999
,
Charles Crichton
(14 episodes, 1975-1976),
Ray Austin
(9 episodes, 1975-1976),
Tom Clegg
(5 episodes, 1976-1977),
David Tomblin
(4 episodes, 1975-1976),
Bob Kellett
(3 episodes, 1975-1976),
Val Guest
(3 episodes, 1976-1977),
Lee H Katzin
(2 episodes, 1975),
Bob Brooks
(2 episodes, 1976-1977),
Peter Medak
(2 episodes, 1976-1977),
Kevin Connor
(2 episodes, 1976),
Robert Lynn
(2 episodes, 1976), 1975
In 1999, Moonbase Alpha, nestled in the Lunar crater Plato, is a scientific research colony and watchdog over silos of atomic waste from Earth stored on the Moon's far side. On September 13, 1999, magnetic energy builds to cause an explosive chain-reaction of the waste, blasting the Moon out of Earth orbit and off the plane of the ecliptic, out of the Solar System. The inhabitants of Moonbase Alpha are unable to return to Earth and must survive...
Le sixième continent
,
Kevin Connor
, 1974
During World War I, a German U-boat sinks a British ship and takes the survivors on board. After it takes a wrong turn, the submarine takes them to the unknown land of Caprona, where they find dinosaurs and neanderthals....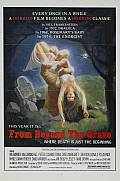 Frissons d'outre-tombe
,
Kevin Connor
, 1974
Anthology film from Amicus adapted from four short stories by R. Chetwynd-Hayes strung together about an antique dealer (Peter Cushing) who owns a shop called Temptations Ltd. and the fate that befalls his customers who try to cheat him. Stories include "The Gate Crasher" with David Warner who frees an evil enity from an antique mirror, "An Act of Kindness" featuring Donald Pleasence, "The Elemental", and "The Door"....
Actor :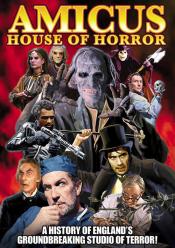 Amicus: House of Horrors
,
Derek Pykett
, 2012
A two part feature length documentary celebrating the history of the Amicus Productions film company. Founded in the early 1960s by Americans Milton Subotsky and Max J. Rosenberg, Amicus produced some classic (now cult) horror movies, including Dr. Terror's House Of Horrors, The House That Dripped Blood, Tales From The Crypt, Asylum and From Beyond The Grave. Featuring interviews with key individuals who worked for Amicus (actors, directors,...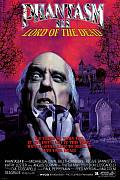 Phantasm III : Le Seigneur de la mort
,
Don Coscarelli
, 1994
The Tall Man, that imposing menace from Morningside Mortuary, is back and once again haunting the thoughts of the now-adult Mike and his friend, ex-Ice Cream vendor Reggie. The two continue their hunt for the mysterious figure and in his path of destruction encounter a variety of dangerous situations, friends and enemies. They also must contend with the resurrected dead plus a growing number of the infamous and deadly silver spheres which aid...