Filmography from : Alfonso Giganti
Actor :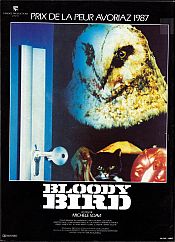 Deliria
,
Michele Soavi
(as Michael Soavi), 1987
A troupe of struggling stage actors is rehearsing for a small-town production of a play. Everything seems to be as it should until one of the cast members turns up dead. In a panic, the others try to get out, only to find they are now locked in the theater with the killer! Which one of them committed the murder, and who will get out alive? ...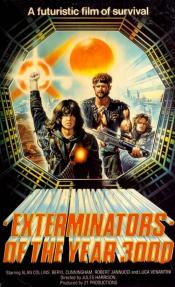 Il giustiziere della strada
,
Giuliano Carnimeo
(as Jules Harrison), 1983
...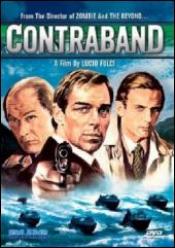 Luca il contrabbandiere
,
Lucio Fulci
, 1980
Luca Di Angelo is an idealistic family man and dockside worker whom works for a shady underworld smuggler in hauling illegal merchandise, imported cigarettes and booze, down the coastal waterways of Naples, Italy. Things in his life become complicated when his brother and a number of fellow smugglers are murdered by a rival smuggler from France, known as the Marsigliese, whom is determined to become drug kinpin of Italy and wipe out all...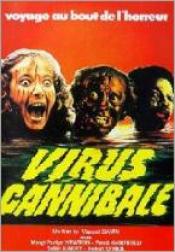 Virus
,
Bruno Mattei
(as Vincent Dawn),
Claudio Fragasso
(uncredited), 1980
After a chemical leak at the Hope Centre in Papua New Guinea (an organisation devoted to feeding underdeveloped countries) turns its staff into flesh-eating zombies, a four-man commando squad led by Mike London are sent to investigate. They run into a TV news crew led by celebrity reporter Lea, who are after the same story, but when they discover that the entire country has been overrun by zombies, what are the chances of them getting the...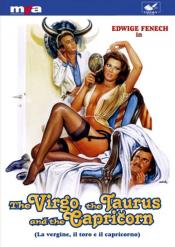 La vergine, il toro e il capricorno
,
Luciano Martino
, 1977
...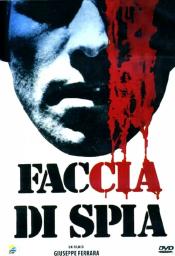 Faccia di spia
,
Giuseppe Ferrara
, 1975
...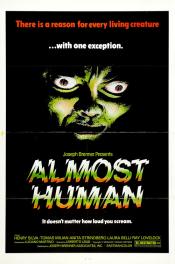 Milano odia: la polizia non può sparare
,
Umberto Lenzi
, 1974
A psychotic small-time criminal realizes that the everyday robberies, rapes and murders he commits aren't making him all that much money, so he figures to hit the "big time" by kidnapping the daughter of a rich man....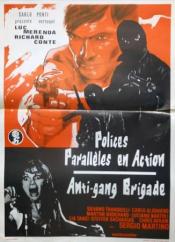 Milano trema: la polizia vuole giustizia
,
Sergio Martino
, 1973
...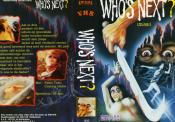 Cosa avete fatto a Solange?
,
Massimo Dallamano
, 1972
Several girls are murdered by an elusive "Catholic priest" in a residents college. Police and teachers are unable to locate the killer, and prevent further deaths. Henry, who has a romantic interest in one of the students, Elizabeth, becomes a main suspect, but so are other male, and even female teachers. Are the girls doing the right thing, telling their suspicions to the priest, in the secrecy of confession?...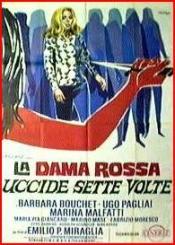 La dama rossa uccide sette volte
,
Emilio Miraglia
(as Emilio P Miraglia), 1972
...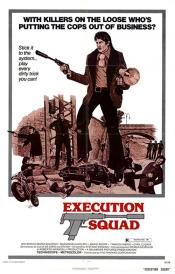 La polizia ringrazia
,
Steno
(as Stefano Vanzina), 1972
Enrico Maria Salerno is brilliant as the police officer who tries to discover the big ones behind the vigilante group. Mario Adorf is convincing as ever - once more portraying a rather dubious district attorney. This Italian-German co-production is also remarkable for singer Jürgen Drews who plays one of the criminals that fall victim to the vigilantes....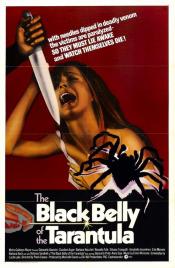 La tarantola dal ventre nero
,
Paolo Cavara
, 1971
When nymphomaniac Maria Zani is murdered, her ex-husband and insurance broker Paolo Zani becomes the prime-suspect of Inspector Tellini. Then the saleswoman Mirta Ricci is murdered in the same modus operandi - both victims had been paralyzed by acupuncture needles with poison introduced in their necks and their bellies had been ripped open with a knife with the victims still alive, in the same way that tarantulas are killed by tarantula hawks....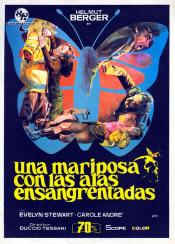 Una farfalla con le ali insanguinate
,
Duccio Tessari
, 1971
...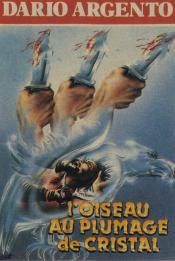 L'uccello dalle piume di cristallo
,
Dario Argento
, 1970
In Italy, the American writer Sam Dalmas witnesses an attempt of murder of the owner of an art gallery, Monica Ranieri, a couple of days before returning home. Inspector Morosini, who is in charge of investigating the three previous murderers of the serial-killer, asks for help to Dalmas and takes his passport. Dalmas decides to stay with his girlfriend Julia and to help the police in the investigation. The killer threatens Dalmas and Julia by...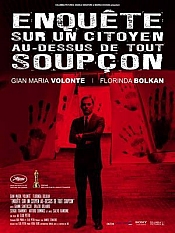 Indagine su un cittadino al di sopra di ogni sospetto
,
Elio Petri
, 1970
A chief of detectives, homicide section, kills his mistress and deliberately leaves clues to prove his own responsibility for the crime....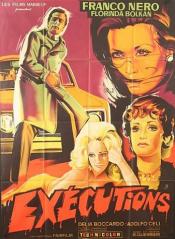 Un detective
,
Romolo Guerrieri
, 1969
A crooked detective begins investigating a situation on behalf of a friend and gets involved in murder, deception and double-cross....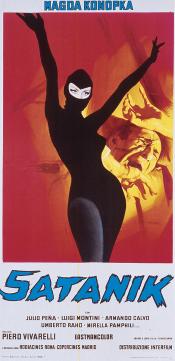 Satanik
,
Piero Vivarelli
, 1968
A withered old hag turns into a beautiful young woman after drinking a youth formula....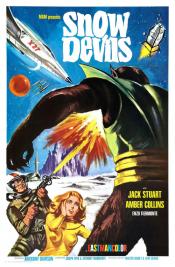 La morte viene dal pianeta Aytin
,
Antonio Margheriti
(as Anthony Dawson), 1967
Amidst a general melting of the ice caps, a weather station in the Himalayas is destroyed and Gamma I commander Rod Jackson and his partner, Frank Pulasky are sent to investigate. Joined by Lisa Nielson (looking for her fiance) and Sharu, their Sherpa guide, they are captured by a race of hairy blue-bodied giants whose leader explains they are the Aytia and have established this relay station on Earth to aid in their plan to create a vast ice...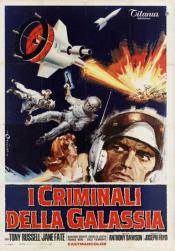 I criminali della galassia
,
Antonio Margheriti
(as Anthony Dawson), 1966
A deranged scientist is using his employer's top-secret bio-laboratory to engage in clandestine eugenics experiments. When he starts kidnapping leading citizens for use in his twisted tests, it's up to rogue cop Mike Halstead to come to the rescue of all and sundry, including his lady friend Connie, who is also being held captive by the madman. ...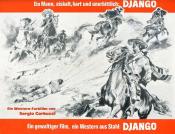 Django
,
Sergio Corbucci
, 1966
A coffin-dragging gunslinger enters a town caught between two feuding factions, the KKK and a gang of Mexican Bandits. That man is Django, and he is caught up in a struggle against both parties....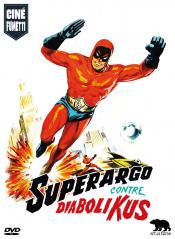 Superargo contro Diabolikus
,
Nick Nostro
, 1966
After accidentally killing an opponent on the ring, masked wrestler Superargo quits wrestling and, following the advice of his friend Col. Alex Kinski of the Secret Service, becomes a secret agent, using his superhuman abilities to stop villain Diabolicus' plans to wreck global economy by turning uranium into gold....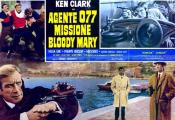 Agente 077 missione Bloody Mary
,
Sergio Grieco
(as Terence Hathaway), 1965
...