Filmography from : Luciano Martino
Director :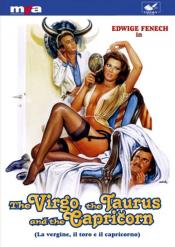 La vergine, il toro e il capricorno
,
Luciano Martino
, 1977
...
Writer :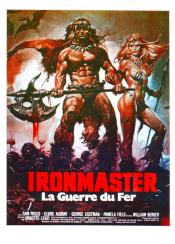 La guerra del ferro: Ironmaster
,
Umberto Lenzi
(as Humphrey Milestone), 1983
A tale that takes place at the dawn of history. The movie tells the story of a tribe that discovers how to fashion weapons out of iron and use them for their own survival. However, the creation of iron also causes the tribe to battle for possession of the new weapons....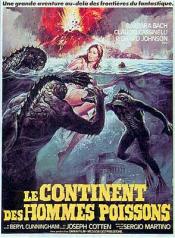 L'isola degli uomini pesce
,
Sergio Martino
, 1979
After their prison ship sinks in the Caribbean, a group of prisoners and a doctor wash ashore on a seemingly deserted island. They soon discover a strange couple, who invite them to stay at their house. While the prisoners try to plan an escape, the doctor does some investigating, and soon finds out just what the pair are really doing, and why the prisoners keep disappearing mysteriously....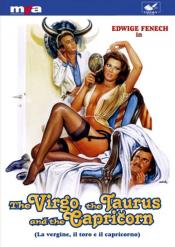 La vergine, il toro e il capricorno
,
Luciano Martino
, 1977
...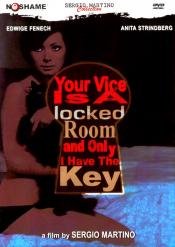 Il tuo vizio è una stanza chiusa e solo io ne ho la chiave
,
Sergio Martino
, 1972
Oliviero is a burned-out writer, living at his estate near Venice, his dead mother dominating his imagination. He is also a degenerate: sleeps with his maid and his ex-student, hosts Bacchanalia for local hippies, and humiliates his wife Irina in front of strangers. She lives in terror. When a young woman is murdered, police suspect Oliviero. Things get complicated when his young, beautiful, and self-confident niece, Floriana, pays an unexpected...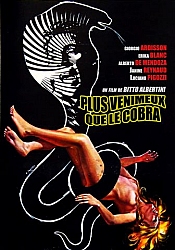 L'uomo più velenoso del cobra
,
Bitto Albertini
(as Albert J Walkner), 1971
A gangster seeks those who killed his brother. A series of murders follow....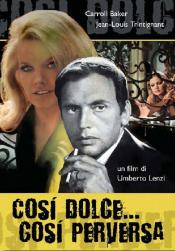 Così dolce... così perversa
,
Umberto Lenzi
, 1969
Umberto Lenzi Giallo's range in quality from sublime to trash, but his earlier genre entries tended to be the best; and So Sweet...So Perverse is certainly at the higher end of Lenzi's Giallo achievements. One of the trademarks of Giallo is a high dosage of sex scenes; but despite the fact that this film has the word 'perverse' in it's title; So Sweet...So Perverse is actually not all that perverse at all, especially not by Giallo standards....
Il dolce corpo di Deborah
,
Romolo Guerrieri
, 1968
Deborah, a wealthy American, and her Italian husband, Marcel, are honeymooning in Geneva when they meet Marcel's friend Philip, who belligerently informs them that Susan, Marcel's former fiancée, has committed suicide. The couple stop at Susan's deserted villa, where Marcel receives a death threat over the telephone. In Nice, he continues to receive menacing phone calls, and Deborah begins taking tranquilizers; one evening she accidentally...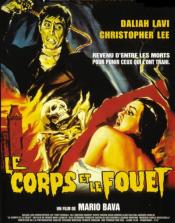 La frusta e il corpo
,
Mario Bava
(as John M Old), 1963
In the 19th century, a sadistic nobleman terrorizes the members of his family. He is found dead, but his ghost soon returns to haunt the residents of his castle....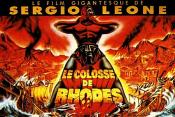 Il colosso di Rodi
,
Sergio Leone
, 1961
While on holiday in Rhodes, Athenian war hero Darios becomes involved in two different plots to overthrow the tyrannical king, one from Rhodian patriots and the other from sinister Phoenician agents....
Actor :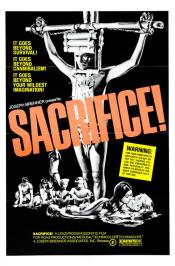 Il paese del sesso selvaggio
,
Umberto Lenzi
, 1972
A photographer on assignment in the rain forest is ambushed and held slave by a primitive tribe, until the chief's daughter chooses him as her groom. After being initiated by various tortures, he becomes a part of the tribe and helps them against modern dangers and a cannibal tribe they're at war with....