Filmography from : Alfred Molina
Actor :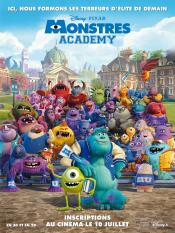 Monsters University
,
Dan Scanlon
, 2013
Mike Wazowski and James P. Sullivan are an inseparable pair, but that wasn't always the case. From the moment these two mismatched monsters met they couldn't stand each other. "Monsters University" unlocks the door to how Mike and Sulley overcame their differences and became the best of friends....
Abduction
,
John Singleton
, 2011
A thriller centered on a young man who sets out to uncover the truth about his life after finding his baby photo on a missing persons website....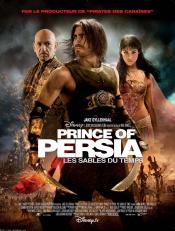 Prince of Persia: The Sands of Time
,
Mike Newell
, 2010
Passing through India en route to Azad, King Sharaman and his son, the Prince of Persia, defeat the powerful Maharajah of India with the promise of honor and glory. After looting the city and capturing a giant hourglass full of sand, a mysterious dagger, and the Maharajah's daughter Farah along with other treasures, they continue to Azad. A dying Vizier, who had betrayed the Maharajah and aided King Sharaman in return for a share of the spoils,...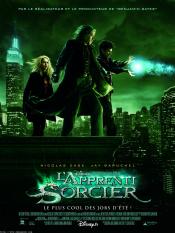 The Sorcerer's Apprentice
,
Jon Turteltaub
, 2010
Balthazar Blake is a master sorcerer in modern-day Manhattan trying to defend the city from his arch-nemesis, Maxim Horvath. Balthazar can't do it alone, so he recruits Dave Stutler, a seemingly average guy who demonstrates hidden potential, as his reluctant protégé. The sorcerer gives his unwilling accomplice a crash course in the art and science of magic, and together, these unlikely partners work to stop the forces of darkness. It'll take...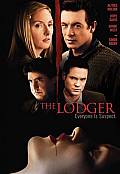 The Lodger
,
David Ondaatje
, 2009
THE LODGER follows a grizzled detective on the trail of a ruthless killer intent on slaughtering prostitutes along West Hollywood's Sunset Strip. It appears that the murderer's grisly methods are identical to that of London's infamous 19th century psychopath Jack the Ripper - a relentless serial killer who was never caught by police. To make matters worse, the detective soon notices the parallels between the crimes committed by the West...
The Da Vinci Code
,
Ron Howard
, 2006
When respected American religious symbology expert Dr. Robert Langdon is summoned to the Louvre by the French version of the FBI, led by Captain Bezu Fache, he soon discovered that he is the #1 suspect for the murder of a historian Langdon had been scheduled to meet with.. Assisted by a French cryptographer and government agent named Sophie, Langdon is challenged to decipher a chain of cryptic codes and puzzles, all the while trying to stay...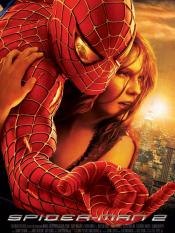 Spider-Man 2
,
Sam Raimi
, 2004
Peter Parker is an unhappy man: after two years of fighting crime as Spider-Man, his life has begun to fall apart. The girl he loves is engaged to someone else, his grades are slipping, he cannot keep any of his jobs, and on top of it, the newspaper Daily Bugle is attacking him viciously, claiming that Spider-Man is a criminal. He reaches the breaking point and gives up the crime fighter's life, once and for all. But after a failed fusion...
Identity
,
James Mangold
, 2003
...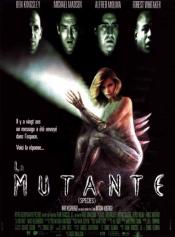 Species
,
Roger Donaldson
, 1995
In 1993, the Search for Extra Terrestrial Intelligence Project receives a transmission detailing an alien DNA structure, along with instructions on how to splice it with human DNA. The result is Sil, a sensual but deadly creature who can change from a beautiful woman to an armour-plated killing machine in the blink of an eye. Government agent Xavier Fitch assembles a team of scientists and mercenaries to locate and destroy Sil before she manages...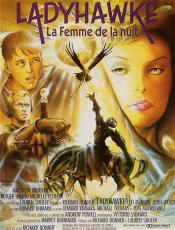 Ladyhawke
,
Richard Donner
, 1985
Philipe Gastone, a thief, escapes from the dungeon at Aquila, sparking a manhunt. He is nearly captured when Captain Navarre befriends him. Navarre has been hunted by the Bishop's men for two years, ever since he escaped with the Lady Isabeau who the Bishop has lusted after. Navarre and Isabeau have a curse that the Bishop has placed on them that causes Navarre to be a wolf during the night and Isabeau to be a hawk during the day. Navarre...
Raiders of the Lost Ark
,
Steven Spielberg
, 1981
The year is 1936. An archeology professor named Indiana Jones is venturing in the jungles of South America searching for a golden statue. Unfortunately, he sets off a deadly trap but miraculously escapes. Then, Jones hears from a museum curator named Marcus Brody about a biblical artifact called The Ark of the Covenant, which can hold the key to humanly existence. Jones has to venture to vast places such as Nepal and Egypt to find this artifact....