Filmography from : Allan Arkush
Director :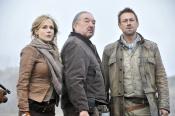 Defiance
,
Michael Nankin
(13 episodes, 2013-2015),
Allan Kroeker
(4 episodes, 2013-2014),
Andy Wolk
(4 episodes, 2013-2014),
Allan Arkush
(4 episodes, 2014-2015),
Larry Shaw
(4 episodes, 2014-2015),
Omar Madha
(2 episodes, 2013),
Scott Stewart
(2 episodes, 2013),
Mairzee Almas
(2 episodes, 2015),
Félix Enríquez Alcalá
(2 episodes, 2015),
Todd Slavkin
(1 episode, 2013),
Thomas Burstyn
(1 episode, 2015), 2013
The series is set in the near future, where aliens known collectively as Votans have come to Earth seeking a new home after their solar system was destroyed. However, when they reached Earth, they discovered despite a prolonged negotiation with the government on Earth, they were not welcome. Rather than turn away, they began a war with the humans as they are determined to make Earth their new home. During the war, the Votans dropped terraformers...
Actor :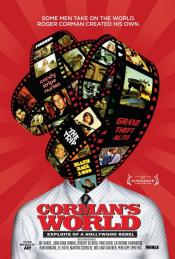 Des ovnis, des monstres et du sexe - Le cinéma selon Roger Corman
,
Alex Stapleton
, 2011
A documentary on DIY producer/director Roger Corman and his alternative approach to making movies in Hollywood. ...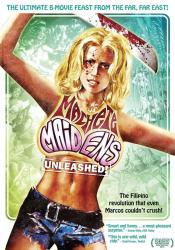 Machete Maidens Unleashed!
,
Mark Hartley
, 2010
A fast moving odyssey into the subterranean world of the rarely explored province of Filipino genre filmmaking. ...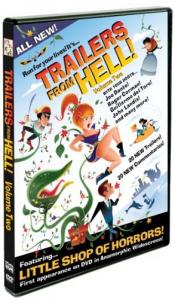 Trailers from Hell
, , 2007
TFH is the premier showcase for a breathtakingly eclectic assortment of trailers punctuated with informative and amusing commentary by a variety of contemporary filmmakers....