Filmography from : Amanda Walker
Actor :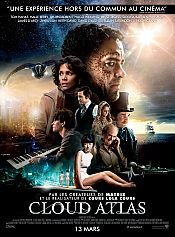 Cloud Atlas
,
Tom Tykwer
,
Lana Wachowski
,
Lilly Wachowski
(as Andy Wachowski), 2012
An exploration of how the actions of individual lives impact one another in the past, present and future, as one soul is shaped from a killer into a hero, and an act of kindness ripples across centuries to inspire a revolution....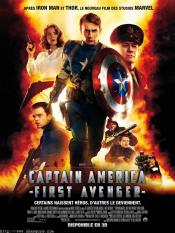 Captain America: First Avenger
,
Joe Johnston
, 2011
After being deemed unfit for military service, Steve Rogers volunteers for a top secret research project that turns him into Captain America, a superhero dedicated to defending America's ideals....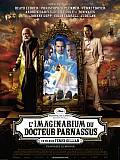 L'imaginarium du docteur Parnassus
,
Terry Gilliam
, 2009
The Imaginarium of Doctor Parnassus is a fantastical morality tale, set in the present day. It tells the story of Dr Parnassus and his extraordinary 'Imaginarium', a travelling show where members of the audience get an irresistible opportunity to choose between light and joy or darkness and gloom. Blessed with the extraordinary gift of guiding the imaginations of others, Dr Parnassus is cursed with a dark secret. Long ago he made a bet with the...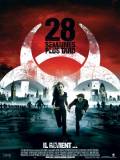 28 semaines plus tard
,
Juan Carlos Fresnadillo
, 2007
In the country nearby London, Don, his wife Alice and a few survivors live hidden in a farmhouse. When infected people break in the house, Dan panics and does not help his wife to escape, running away and leaving Alice trapped inside the room. Twenty eight weeks after the outbreak that annihilated the population of Great Britain, London is considered safe and the British survivors return under the coordination of the American Army, that keeps...