Filmography from : Andrew Caldwell
Writer :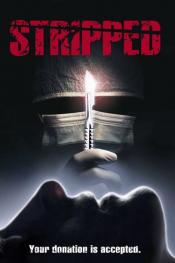 Stripped 
,
Mark LaFleur
,
JMR Luna
, 2013
Four friends head to Vegas for a 21st birthday in hopes of finding adventure, debauchery and memories that will last them a lifetime. Cameron, the scandalous one of the group decides to record the whole trip, determined to not forget the fiasco. A girlfriend of theirs begs for a ride, convincing them she will disappear as soon as they arrive. When they get to Vegas the guys devise an amazing plan for the night, but things take a turn for the...
Actor :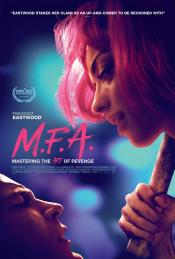 M.F.A. 
,
Natalia Leite
, 2017
An art student taps into a rich source of creative inspiration after the accidental slaughter of her rapist. An unlikely vigilante emerges, set out to avenge college girls whose attackers walked free- all the while fueling a vivid thesis exhibition....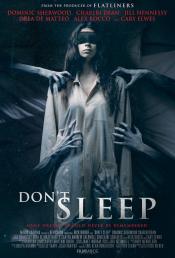 Don't Sleep 
,
Rick Bieber
, 2017
Shawn and Zach are young lovers who move into a guest house together on an estate owned by Mr. and Mrs. Marino. When bizarre events begin to occur with increasing danger, Zach slowly remembers a forgotten time in his childhood when he suffered from what appeared to be a severe and violent psychosis - memories erased by as series of electroconvulsive shock treatments administered by his psychiatrist. As the terrors surrounding their lives grow to...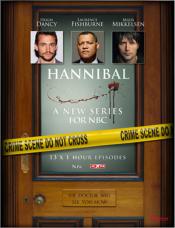 Hannibal 
,
Michael Rymer
(9 episodes, 2013-2015),
Guillermo Navarro
(6 episodes, 2013-2015),
Vincenzo Natali
(6 episodes, 2014-2015),
David Slade
(5 episodes, 2013-2014),
Tim Hunter
(4 episodes, 2013-2014),
John Dahl
(2 episodes, 2013-2015),
Peter Medak
(2 episodes, 2013-2014),
James Foley
(1 episode, 2013),
David Semel
(1 episode, 2014),
Marc Jobst
(1 episode, 2015),
Adam Kane
(1 episode, 2015),
Neil Marshall
(1 episode, 2015), 2013
Will Graham is a gifted criminal profiler who is on the hunt for a serial killer with the FBI. Graham's unique way of thinking gives him the astonishing ability to empathize with anyone – even psychopaths. He seems to know what makes them tick. But when the mind of the twisted killer he's pursuing is too complicated for even Will to comprehend, he enlists the help of Dr. Lecter, one of the premier psychiatric minds in the country. Armed...
Scary or Die 
,
Bob Badway
(segment director),
Michael Emanuel
(segments 'Clowned', 'Lover Come Back', 'The Crossing'),
Igor Meglic
(segment 'Taejung's Lament'), 2012
The creation of filmmaker Michael Emanuel, SCARY OR DIE tells five interwoven horror stories that take place in and around the "City of Angels". A flesh-eating clown desperately trying to protect the person he craves the most, A dirty cop and a hit gone wrong with a vengeful Necromancer, a beautiful but mysterious woman and a lonely man looking for love in all the wrong places, a gruesome blood splattered uprising of Illegal Mexican Zombies, and...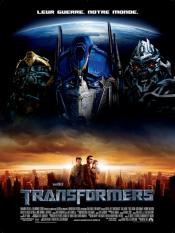 Transformers 
,
Michael Bay
, 2007
For centuries, two races of robotic aliens–the Autobots and the Decepticons–have waged a war, with the fate of the universe at stake. When the battle comes to Earth, all that stands between the evil Decepticons and ultimate power is a clue held by young Sam Witwicky. An average teenager, Sam is consumed with everyday worries about school, friends, cars and girls. Unaware that he alone is mankind's last chance for survival, Sam and his...
Avatar: The Last Airbender
,
Giancarlo Volpe
(19 episodes, 2005-2008),
Ethan Spaulding
(12 episodes, 2006-2008),
Lauren MacMullan
(10 episodes, 2005-2006),
Dave Filoni
(9 episodes, 2005),
Joaquim Dos Santos
(8 episodes, 2007-2008),
Michael Dante DiMartino
(2 episodes, 2003-2006),
Anthony Lioi
(2 episodes, 2005),
Bryan Konietzko
(1 episode, 2003), 2003
In a war-torn world of elemental magic, a young boy reawakens to undertake a dangerous mystic quest to fulfill his destiny as the Avatar. ...