Filmography from : Michael Bay
Director :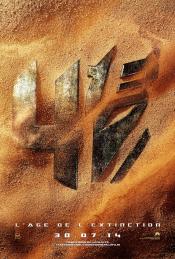 Transformers: Age of Extinction
,
Michael Bay
, 2014
...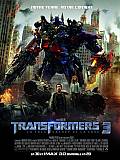 Transformers: Dark of the Moon
,
Michael Bay
, 2011
The Autobots learn of a Cybertronian spacecraft hidden on the Moon, and race against the Decepticons to reach it and to learn its secrets ...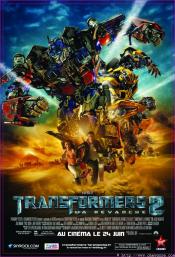 Transformers: Revenge of the Fallen
,
Michael Bay
, 2009
The battle for Earth has ended but the battle for the universe has just begun. After returning to Cybertron, Starscream assumes command of the Decepticons, and has decided to return to Earth with force. The Autobots believing that peace was possible finds out that Megatron's dead body has been stolen from the US Military by Skorpinox and revives him using his own spark. Now Megatron is back seeking revenge and with Starscream and more Decepticon...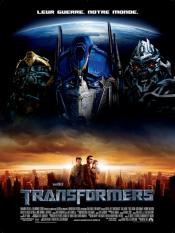 Transformers
,
Michael Bay
, 2007
For centuries, two races of robotic aliens–the Autobots and the Decepticons–have waged a war, with the fate of the universe at stake. When the battle comes to Earth, all that stands between the evil Decepticons and ultimate power is a clue held by young Sam Witwicky. An average teenager, Sam is consumed with everyday worries about school, friends, cars and girls. Unaware that he alone is mankind's last chance for survival, Sam and his...
The Island
,
Michael Bay
, 2005
Lincoln Six-Echo is a resident of a seemingly Utopian but contained facility in the mid 21st century. Like all of the inhabitants of this carefully controlled environment, Lincoln hopes to be chosen to go to the "The Island" - reportedly the last uncontaminated spot on the planet. But Lincoln soon discovers that everything about his existence is a lie. He and all of the other inhabitants of the facility are actually human clones. Lincoln makes a...
Armageddon
,
Michael Bay
, 1998
...
The Rock
,
Michael Bay
, 1996
...
Actor :

Tales of an Ancient Empire

,

Albert Pyun

, 2010

The sword and sorcery epic, written by Cynthia Curnan, tells the story of a princess forced on a quest to recruit the greatest warriors of the ancient world to save her kingdom from a demonic sorceress. But the odyssey to find them reveals a secret past for all. ...

Devil Girl

,

Howie Askins

, 2007

Fay is a small town girl on a cross country road trip, trying to escape her own reality after the death of her father. When her muscle car breaks down during a drag race she finds herself stranded along route 66 in an isolated desert town. Short on cash, she makes a series of choices to make enough money to repair her car. After encountering a neurotic, drug abusing clown she finds herself sliding down a dark spiral. Soon thereafter, her road...

Armageddon

,

Michael Bay

, 1998

...
© 2001-2013 Oh My Gore !
All multimedia contents (pictures, videos..) available on this website are owners property and are published only in a informative aim.
-
Links
-
Contacts
-
OMG Army
-
SciFi-Universe.com
|
Halluciner.fr
-|- In Gore We Trust -|-